Infoshare Conference
Infoshare 2022 is over! Thank you for being with us!
Infoshare 2022
Infoshare Conference 2022 in numbers.
6 097
Attendees
173
Speakers
263
Partnerships
544
Startups
October 4
MATCHMAKING
It's the beginning of the Matchmaking season! Startupers, Investors, Networkers, and Executives can now meet via our matchmaking tool – online meetings Oct 3-5 & in-person meetings Oct 6-7. Don't forget to visit our Virtual Startup Expo starting from Oct 3!
October 6
Lights, camera, action! It's the first day of the conference! Let's begin with the grand opening on Inspire Stage. Listen to inspiring speeches, visit leading tech companies and innovative startups at the expo area, network with other attendees and make your ideas happen!
Join us online or in person. But if you come to Gdańsk, join us also for the Sunset Leaders' Boat Race and the Great Networking Party with a live concert!
Starts at 10:00
INSPIRE
Topics:
• FutureNow
• Business Trends
• Tech4Good
• Growth tips for Startups
• Investors' Perspective

Speakers:
• Natalia Hatalska
• Michał Sadowski
• Allister Frost
• Magda Marzec

ARENA
Topics:
• Tech4good
• Growth tips for startups
• Diversity
• Startup Contest semifinals

Speakers:
• Artur Stańczuk
• Agnieszka Mikołajczyk
• Ula Sankowska
• Paulina Wójtowicz
Access only for Conference, Startup, Networker, Executive and Investor Pass holders.
Infoshare 2022 SPEAKERS
Innovators, legendary tech creators, and remarkable experts.
Meet the Infoshare speakers.

Kent C. Dodds
TECH EDUCATOR

QuHarrison Terry
Author of The Metaverse Handbook

Kamil Kozieł
kamilkoziel.pl

Venkat Subramaniam
Agile Developer, Inc.

Ana-Maria Mihalceanu
Oracle

Natalia Hatalska
infuture.institute

Allister Frost
Wild Orange Media



Mateusz Biliński
niebezpiecznik.pl

Franciszek Georgiew
Tigers


Adam Haertle
ZaufanaTrzeciaStrona.pl

Magdalena Marzec
Too Good To Go


Emily Gorcenski
Thoughtworks

Startup Contest
A pitching competition for early and seed stage startups with a total prize pool of €30,000 in cash.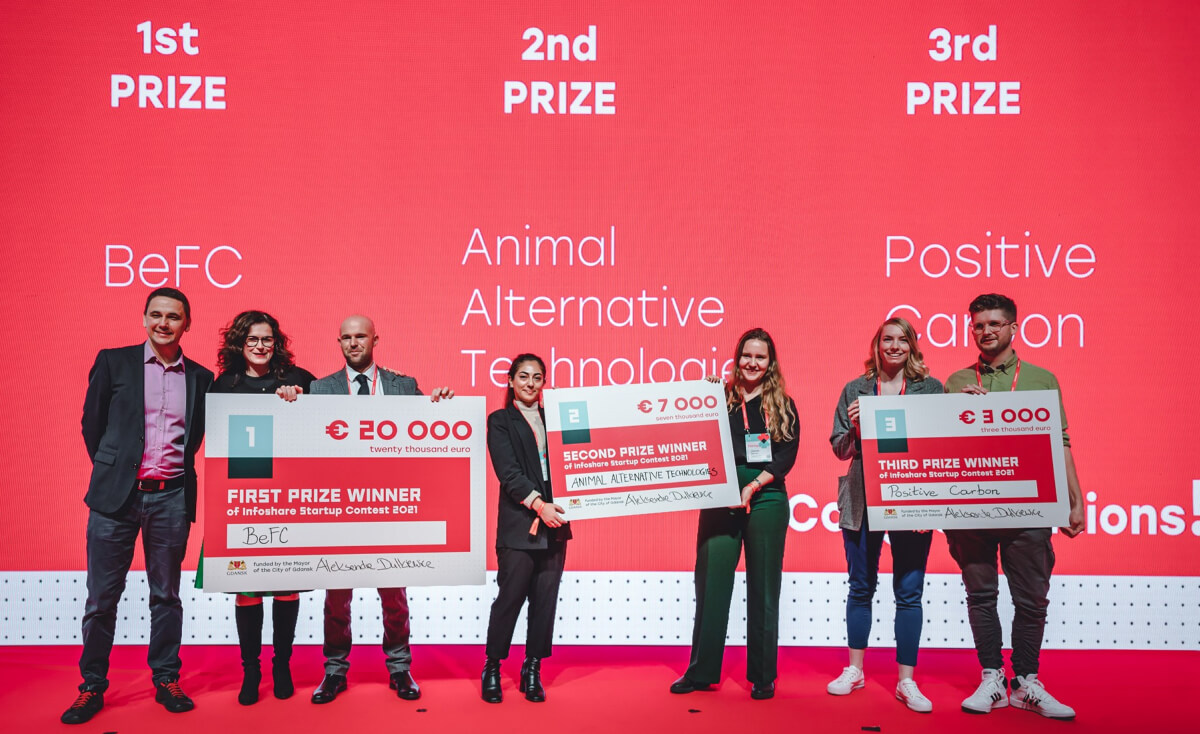 Boost your startup & win €20,000
Are you an early or seed stage startup?
Present your project to the international investors, establish business contacts, and compete for the main prize of 20 000 euro in cash.
Apply for the annual Startup Contest at Infoshare 2022!
Apply for free
Contest 2022 winners