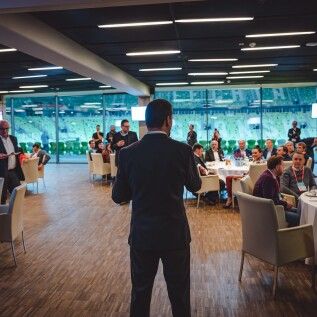 Meet our speakers, special guests, as well as fellow executives and investors before the conference opening!

Available for: Executive and Investor Passes holders
Welcome Dinner is a perfect opportunity to meet Infoshare Speakers and VIP guests! 
You don't have to look for executives and investors in the crowd of thousands of Infoshare attendees. Simply join our exclusive event the evening right before the official conference opening! At the Welcome Dinner, you can also meet and talk to our speakers before they get caught up in the heat of the conference.
But this event isn't just about networking accompanied by delicious food and drinks. Held at the Polsat Plus Arena in Gdansk, it's also a treat for any football fan! At the event, you can visit one of the biggest stadiums in Poland and enter its VIP box.
Parking lots P3 and P4 are for Welcome Dinner guests. Every attendee who has parked in these parking lots must enter their license plate in the validator (tablet) on the registration during the event.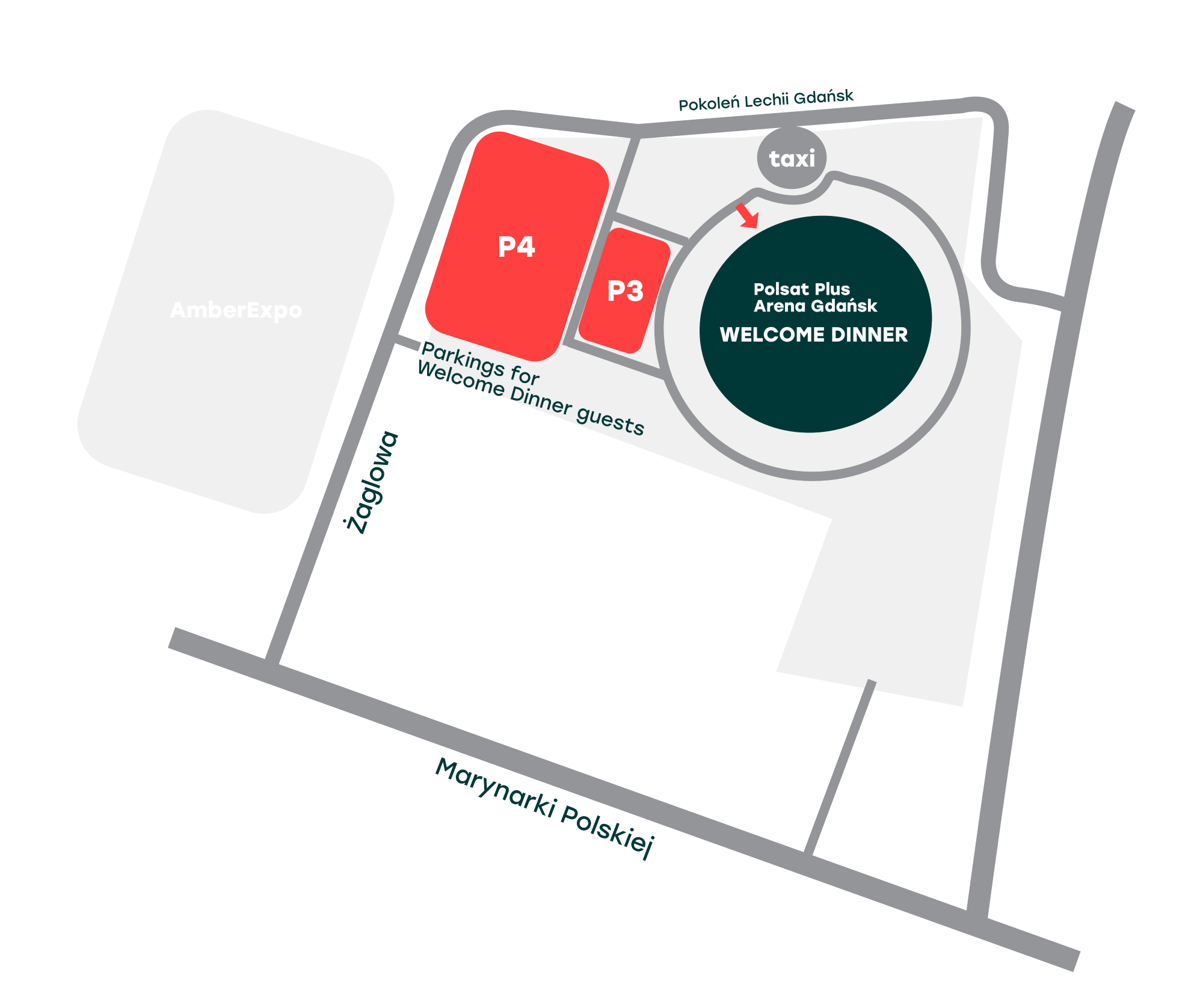 Time: 7 pm, October 5
Place: Polsat Plus Arena Gdansk, Pokolen Lechii Gdansk 1, Gdansk Show on the map