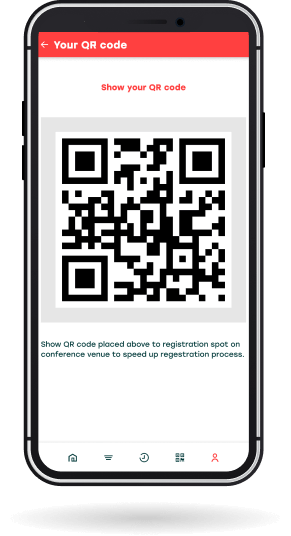 REGISTRATION QR CODE
Speed up the process of registration at the venue!
Log in to your app (login credentials same as for your infoshare account on our website) and display your Registration QR Code in seconds.
AGENDA & PERSONAL SCHEDULE
Access agenda and add specific speeches to your personal schedule. Set reminders and be on time to listen to the chosen speeches.
SPEECH RATINGS
Let your voice be heard!
Rate individual speeches and let us know which speakers you would like to see next year.
SPEAKERS INFO
Wondering who our speakers are?
Stop googling and read their short bios in the app.
PARTNERS INFO
Find out who's Infoshare's partner.
Stop googling, you can visit our partners' website with one tap.
VENUES INFO
How to get to the main conference venue? Check info on convenient buses, trams, taxis, and parking spaces – all in one place.
Also, check out the main venue floor plan.
Find out where our side events are and set the route.
QUIZZES
Like quizzes? Us too!
Check out what our partners have prepared for you!