ABOUT Infoshare
We started building Infoshare 12 years ago,
making it the biggest tech conference in Central and Eastern Europe.
The idea of shareworthy has always been close to us
Every year at Infoshare we meet people similar to each other, sharing what is valuable - time, knowledge, experience, contacts and emotions. Our community consists of thousands of people from all over the world, well-known technology speakers, global companies developing IT departments, investors and startups.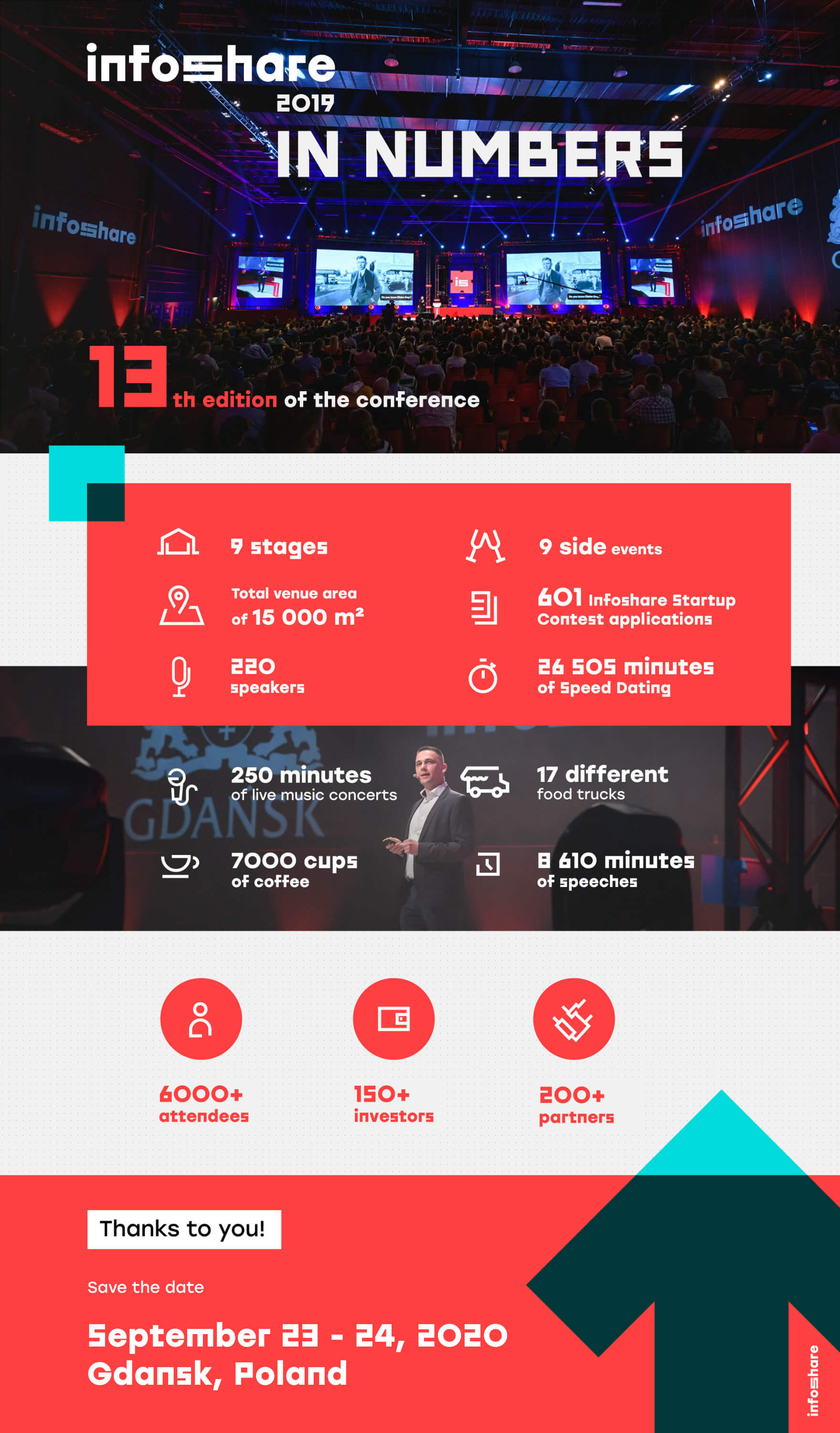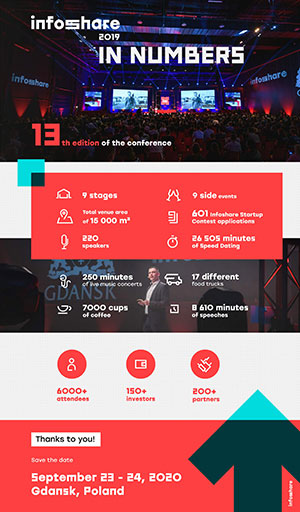 It all started in 2007 and today we are preparing the 12th edition of Infoshare. We started with 200 people and now attract up to 6 000 fans of new technologies. This number is constantly growing.
We invite you to Gdańsk on 23rd and 24th September. There are 11 technological stages waiting for you, where you will listen to inspiring speeches, gain knowledge in the field of IT, marketing and business scaling. The greatest speakers will share their thoughts. So far, representatives of such companies as Google, Facebook, Intel, Amazon, LinkedIn, Slack, Trello, IBM, Bayer, Samsung, HP or Lufthansa Systems have appeared on Infoshare stages.
Infoshare is a two-day event filled with expert speeches, workshops led by practitioners and side events. These include Great Networking Party with a live concert, a cruise on historic ships at sunset, Before and After Party.
If you want to know more, visit our blog or contact us at contact@infoshare.pl We look forward to seeing you! See you in September.