Are you seed or early stage startup?
Are you ready to pitch in front of professional investors?
Are you ready to compete for 20,000 euro in cash?
First 50 applications will be awarded with ONE startup pass and EXPO booth
20 semifinalists will get FOR FREE 2 startup passes and EXPO booth
SCHEDULE
How to win 20,000 euro in cash funded by the City of Gdańsk?
no later than 28.02.2019
Startup Contest application process
Send us your application form with detailed pitch deck. Based on that we choose 20 best projects going to the semi-finals. Use your chance wisely to win both the cash & fame.
no later than 01.04.2019
Semi-finalists announcement
Check our website to see which 20 projects are going to the infoShare Startup Contest semi-finals held on the 8th May 2019 at Startup Stage.
07.05.2019
Pitching workshop for semi-finalists
Reserve time for a one day workshop for all 20 semi-final projects letting them put the finishing touches on their pitch decks. Use all tips & tricks to charm the jury.
08.05.2019
Semifinals on the Startup Stage
Get ready to pitch in front of international investors and experts. Make the most of your 5 minutes on the startup stage to be among 5 projects going to the finals.
09.05.2019
Finals on the Startup Stage
Do your best! Only 3-minute pitch and 2-minute Q&A session from jury board to win 20k euro in cash. Being one of the 5 best projects is something, but the winner can be only one.
S
STARTUP CONTEST
evaluation criteria
Business potential
0-10 points
Product level of innovation
0-10 points
And the winner of Startup Contest 2018 is...
1st Place
ThinAir Water
2nd Place
Biolumo
3rd Place
Magentiq Eye
JURY 2018
Jury members are experienced investors and industry experts.
Aleksandra Dulkiewicz
City of Gdansk, Vice-Mayor of Economic Policy
Colette Ballou
Ballou Capital
Jan Habermann
Credo Ventures
Marcus Erken
Sunfish Partners
Andrej Steinberg
btov Partners
Alex Blakeway
Venezia Capital
Peter Cowley
Entrepreneur & Angel
Stephan Morais
Indico Capital
Marcin Kowalik
Black Pearls VC
Jaroslav Luptak
Neulogy Ventures
Magdalena Wójtowicz
Starter
Grzegorz Borowski
infoShare
Jury 2019 coming soon!
Why you should book 8-9 May 2019 for infoShare?
"infoShare is refreshing,dynamic and inspiring."
Jess WilliamsonTechstars
"infoShare helped us spread the word about our product abroad. Now we're taking part in an international acceleration program. We also met many foreign investors interested in digital health startups."
Olga GrudniakCEO, biolumo 
"infoShare is tense and informative. The atmosphere is incredibly energetic. The level of technical talent in Poland and CEE is massive. "
Seth Bannon Fifty Years
CONTACT
Questions about Startup Contest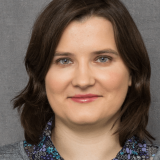 Agnieszka Meller
Head of Startup Relations
Organizer

Fundacja infoShare
Olivia CONNECT
al. Grunwaldzka 472D
Olivia Six, 13th floor
80-309 Gdańsk
Our office is located in Olivia Business Centre!