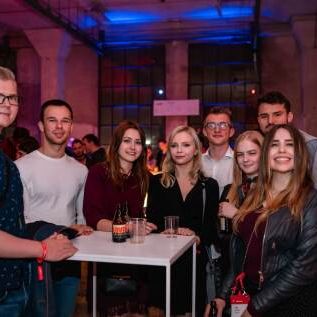 Exhale and unwind at our official After Party.

Available for: all pass holders
After two productive days at the conference, it's time to end this year's edition of Infoshare as loud and spectacular as we started! Listen to excellent music, unwind, have fun, and share your thoughts about this year's Infoshare conference with other attendees.
We're holding the party at the iconic Bunkier club in Gdansk Old Town. A combination of the historic structure of the building, unchanged from the outside, and a completely transformed interior is a nice surprise to anybody.
Free entrance for conference attendees with conference ID or wristband.
Be aware that after entering the club you can't get in and out - the smoking area is inside. You have to pay PLN 15 for the next entry.
Time: 8 pm, October 7
Place: Bunkier, Olejarna 3, Old Town of Gdansk Show on the map