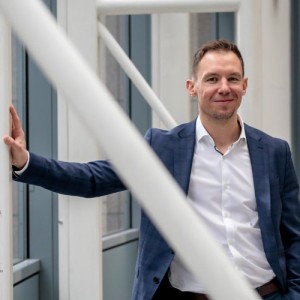 Grzegorz Pawlicki
Head of Innovation at PKO Bank Polski, responsible for innovation processes, cooperation with startups and CVC investment in fintech, within the bank's innovation platform "Let's Fintech with PKO Bank Polski". With 21 years of experience in telco, finance and IT sectors, he previously led projects related to the improvement of business processes, implementation of IT systems and digital banking at KPMG and Inteligo Financial Services.
Past Presentations
Blockchain - will we maintain confidence in this technology?
16:10 - 16:50, 09th of May (Thursday) 2019/ Inspire
"Let's fintech z PKO Bankiem Polskim" - jak przygoda z programem akceleracyjnym może wpływać na innowacje
12:00 - 12:20, 22nd of May (Tuesday) 2018/ INSPIRE STAGE
Let's fintech with PKO Bank Polski!
12:00 - 12:30, 18th of May (Thursday) 2017/ STARTUP STAGE
How to effectively build innovation capability into corporations?
10:55 - 11:25, 18th of May (Thursday) 2017/ LEADERS EVENT
for Executive & Investor Passes+ only