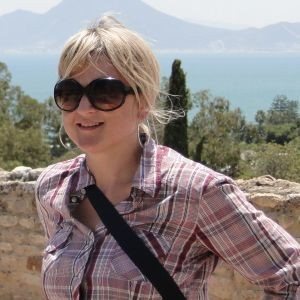 Justyna Chilczuk
Justyna was responsible for supervising Intel AntiTheft technology development in Poland and setting up a Hosting Operation team. Currently she is involved in taking care of Poland Software Guard Extension development project. It's her duty to make sure that the 3rd Level Support Process runs without a hitch. Customer issues need to be handled 24x7, rain or shine.
She worked her way up to her current position from software development of distributed systems for aviation. At the time of joining Intel 4 year ago, she was the first female engineering manager. She has a lot of passion for people management and being result-oriented always strives to bring out the best in her people focusing on strengths as a mean to achieving personal and group excellence. Justyna never ceases to try to figure out how all of the pieces and resources can be arranged for maximum productivity. As PMI Project Management Professional and Certified Scrum Product Owner she takes advantage of being able to mix different approaches. Justyna finds inspiration in the future life enriched by technology. You are welcome to her training session of "Out of the box thinking". She additionally engages in voluntary work aiming at transforming computer science education in primary and high schools.
In her free time she loves nothing more than to lose herself in an excellent book. Pure products of imagination (s-f books) and real stories of people's lives (biographies) are the top choices. Her kids (a girl and a boy) are the best projects :-) in her life, hands down.
Hobby: swimming, cycling, visiting new places and getting to know different cultures.
Past Presentations
Geek Girls Carrots Block [EN]
11:00 - 13:00, 12th of June (Friday) 2015/ STARTUP STAGE