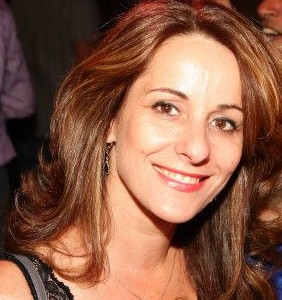 Rachel Milgram
Rachel has vast management experience within technology organizations based in Silicon Valley, Boston and Israel
During her tenure at Network General Corp, Rachel managed a software team and was instrumental in its evolution into becoming the leading Network management Analyzer in the world, until it was sold to McAfee (Also known as Network Associates).
 
At Schneider Electric, a global leader in Energy management and automation, she managed a global team for the Strategy and Innovation group.
Rachel's expertise is in tailoring solutions for investment and business development. She loves to network and connect entrepreneurs from the Israeli startup ecosystem to international innovation delegations and investors. She consults and mentors young entrepreneurs when they taking their first steps in entering global markets. Rachel is a volunteer Ambassador of Business development for the Startupgrind TLV community, powered by Google for Entrepreneurs. 
She works closely with Israeli VC;s and angle clubs to evaluate companies seeking investment and match them with the right opportunities. She represents companies interested in investment and M&A and hosts international dignitaries and innovation delegations in Israel and in Europe. She scouts for award winning Life science, robotics, IOT for industries, clean tech technologies around the world for fortune 500 Chinese corporations and investors.
Past Presentations
An Investor Perspective on Startup Funding
15:30 - 15:55, 18th of May (Wednesday) 2016/ STARTUP STAGE
Discussion panel: Different perspectives on startup ecosystem - challenges nad opportunities
15:00 - 15:30, 18th of May (Wednesday) 2016/ STARTUP STAGE