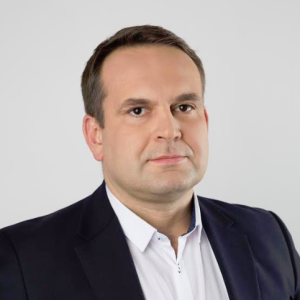 Rafał Wróblewski
If you think about process optimization to generate savings for you and your customers, then I can provide solutions to make this possible.
More than 15 years of experience in sales, introduction of new products, management of large infrastructure projects in the sectors of energy, telecommunications will make that your issue will be resolved quickly and professionally and offered solution will be fit and cost effective.
I'm focused on work with customers and partners, development and sales of new solutions are my everyday work.
Past Presentations
Design Thinking oraz Design Doing w świecie Internetu Rzeczy
09:45 - 13:15, 17th of May (Wednesday) 2017/ WORKSHOP STAGE #3