04.03.2021
Let's talk about Product-Led Growth
Another buzzword in digital marketing or the killer strategy based on the product, which it sells itself? Check out the principles and benefits of it from the best available source – Wes Bush, Product-Led Growth pioneer.
In our video series Worthy Talks we had the pleasure to host Agata Krzysztofik, Head o Marketing in Piktochart who interviewed Wes Bush, the founder, and CEO of ProductLed and the bestselling author of Product-Led Growth. It was an amazing talk between two experienced experts full of useful tips and insights. We'd discovered this topic then and it may be interesting for marketers from SaaS companies, UX/UI designers, as well as executives, and startup founders. So let throwback to this interview and dive deeper, listening to Wes Bush's tips. 
The go-to-market strategy
According to the definition from ProductLed, product-led growth (PLG) is defined as:
a go-to-market strategy that relies on using your product as the main vehicle to acquire, activate, and retain customers. 
The common examples of brands using product-led are Slack or Dropbox. They both allow customers to test their tools and see the product in action instead of reading a lengthy whitepaper or tutorials. Other examples of product-led companies are Figma or Pinterest.
Product-Led in the new context
Actually, this led approach is not so new, it is known for a long time in different industries, especially if the product is an expensive purchase like cars or even perfumes. People want to test before they buy. Now, this strategy is raising importance in the SaaS world, where companies can use it successfully e.g. offering a freemium or free trial.
People still want to try before they buy and experience products. And so it's really at the nutshell product-led growth is a really simple way for companies to accelerate the time to value and help people understand if this product can really help them. And so by giving people the keys to their product to test it out, people can quickly make that decision on their own. If that's a product they really do want to continue using.
Wes Bush says in an episode of Worthy Talks. 
The main benefits of the product-led growth approach
Lower customer acquisition costs. Product led relies on the idea that a good product builds itself and in-drive customer acquisitions. The company gives the users value before the purchase, not just the promise of it. People want to check it and recommend their friends. So it shortens the sales cycle and means much lower costs on sales and marketing budget.
Better user experience. Product lead methodology pays attention to mapping customer's journeys and creating the most intuitive onboarding process. People are learning the product by themselves and decided if they like it and want to upgrade to the paid plan. 
Wider customer acquisition and upsell options. Offering a free trial or freemium gives an opportunity for a wider reach on the top funnel.
Bowling alley framework in the product led
If we think about the most important elements, which companies should pay attention to build a product-led growth strategy, one of the frameworks is the bowling alley framework. First bowling can be a frustrating experience for beginner players. That's why the bowling association invented bumper bowling, which prevents balls from falling down to the gutters.
So when it comes to your products, you've got to think about it through the same lens. How could we create bumpers in our products to really get people from that first-time user they send off your product? They're just about to toss that ball into someone who is able to easily strikeout in that product, see some immediate value. And that's really like the first bumper. And there are other pieces to that framework. But I do find that when you think about your onboarding and product experience through that lens, it's really cool because you can accelerate someone's time to value, which is one of the key components of a successful product-led growth strategy.
Wes Bush explains.
How to create a good onboarding process?
When a product drives marketing and sales, the company needs to care about the best user experience. Onboarding is a very important aspect of a product-led growth strategy. If the first tour of how the product works is too complicated it may be overwhelming for the user. So how to do it right and avoid common mistakes?
According to Wes Bush, in the first step, you need to answer the question of what exactly the user wants to do in the particular product. When you as a designer on this path understand that, you need to craft the onboarding based on this direction, and tend to how to make the journey the most effortless as possible. And then the time for segmentation comes.
How does it look like in practice? Wes as examples refers to onboarding in Slack:
The onboarding experience is pretty straightforward like they want to activate your email and get into the community first and then they have some specific prompts on teaching around, like: what is a channel and what are some of those other pieces around just using these. [...] And so once you actually share a Google Drive link, they'll show you like: OK, now it's time to if you want to integrate this tool into using Slack. And so it's not like at the very beginning, they're asking you to do all these specific integrations that would just overwhelm people. 
What about startups?
Can product-led be also implemented in startups, whose products are working in progress? Or should they start from sales-led? – Agata Krzysztofik asked, who is also a startup mentor.
I think a lot of times, especially if it's the founder thinking about that is like: hey, my products kind of ugly. It's maybe not the right user experience just yet. It's OK. It means something that you're starting in a direction because like any product or business, one of the core fundamentals you must have in your business if this is going to be a long-term success plan for you, is always be experimenting.
the founder of ProductLed advises. Start with the product you already have and then improve it.
Check out more
It was just a piece. Curious about more insights into product-led growth?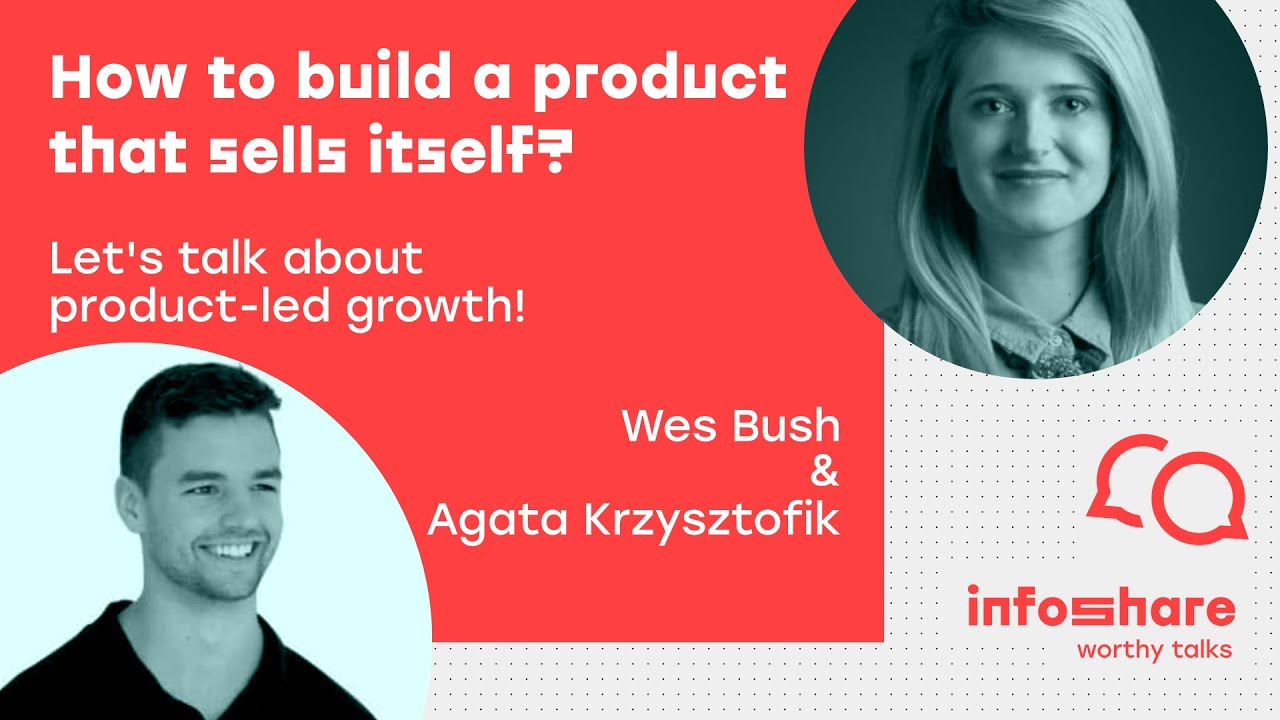 Tags: