02.07.2020
How to become an effective IT leader? 5 crucial skill sets
Technology leaders will be going to get a key role in organizations, they can be architects of changes now. What skills they should have to effectively manage the teams and the projects?
In the upcoming Infoshare 2020 Online, we will have the new stage – IT Leaders, where the speakers will talk about the biggest chances and challenges behind the technology. One of these kinds of subjects is skill sets which determine the good IT manager. Let's take a closer look at this with the support of experts and Infoshare speakers – Jan Anisimowicz, and Paweł Noga. Find out 5 crucial skill sets from different professional perspectives. 
Kinetic leaders, change-drivers
Current uncertain times are changing the shape of businesses and speed up the digitization process. Organizations need dynamic "change agents" more than ever. Deloitte brought 2020 Global Technology Leadership Study, which includes more than 1,300 participants (tech and business leaders) across 69 countries and 22 industry sectors. Survey results indicate that now organizations are looking for "kinetic leaders who envision, enable, and deliver growth and help their organizations navigate through change". 
So what the ideal profile of technology leader – the kinetic leader is? Tenacious, future-oriented, and business-oriented, pro-active. This key role brings visionary and discipline together. According to surveys numbers 69 percent of CXOs and board respondents used words such as "change," "vision," and "innovative." describing successful IT leaders.
What do experienced experts say? IT leader profile
Technology is not everything. People, teams of specialists stand behind complicated IT systems. And every team needs a good boss, who leads it to success.  We asked two experts and Infoshare speakers about 5 skills IT leader should have.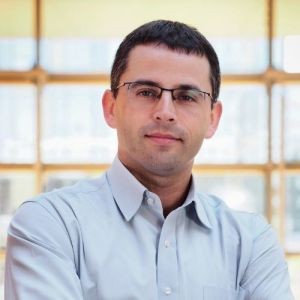 Jan Anisimowicz
Director Audit, Risk and Compliance at C&F
He has over 20 years of experience in running integration and implementation projects and programs for international organizations. His expertise includes GRC (Governance, Risk and Compliance) implementations supporting Pharma, FinTech and InsurTech solutions, Management Information Systems, and data warehouse implementations (BIG DATA & Business Intelligence). A strong supporter of Agile approach implementation not only in IT world but also in the business in general.
5 crucial skill set according to Jan Anisimowicz 
IT leader needs to be pro-active. This is a very important skill, that in my opinion is the baseline for a successful IT leader. Why? Because the business environment is changing very quickly and sometimes you have to react before you know all the information.

Business-oriented – IT is not just hardware and software. This is a business value that is associated with digital information flow. Businesses and IT should work together to increase the chances of business success.  

Agile & Flexible – to accommodate positive of negative changes in the fast-changing business environment.

Open-minded – to tailor IT management to support business needs in the area of new technologies.

Last but not least – Optimistic. This skill helps to navigate through the red ocean of competition and helps overcome adversity.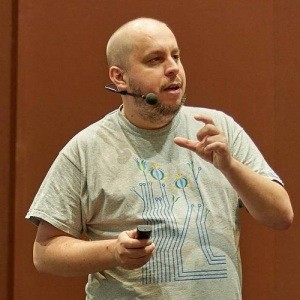 Paweł Noga
QA Manager
From the beginning of his career, he worked in quality assurance. He started as a tester of web services and mobile applications the moved to validate hardware for datacenters. Couple years ago, he had started working in AI field and was responsible for a research and benchmarks of multiple hardware-software stacks. Now he works at startup focused on delivering deep learning accelerators for datacenter.
5 crucial skill set according to Paweł Noga
Individualization – ability to find and use employees' strengths, create diverse teams, and look for unique traits that he/she can leverage in the team. Such a leader focuses on our differences and how we benefit from them rather than what we have in common.  

Arranger – a person who is able to work in crisis mode, remove roadblocks, find critical paths, or cut corners. A leader should be needed only when there are problems – and when they do occur he should be focused, agile, and take control of the situation.

Adaptability – be able to learn, evolve take new challenges, roles. A leader should constantly look for opportunities and when change is around a corner look for it not afraid that his status quo will change.

Influencing – A leader should be able to collaborate with their peers and managers. Directing subordinates is easy, the challenge is to influence and convince others to your ideas.

Responsibility – for people and products. Stress challenges other people can put a lot of pressure on the leader. He should maintain his integrity and internal moral compass all the time. People will follow a leader who is trustworthy and able to be in front in times of crisis.
What's your opinion? What's the 5 crucial skill sets IT leader should have? Leave us a comment on social media channels or write: news@infoshare.pl We're always open for discussions and ideas for content. 
Tags: