27.07.2020
Check out the Infoshare 2020 agenda and meet our new speakers
We're excited to share with you the upcoming conference agenda and introduce the new amazing speakers, who join us this year.
Infoshare 2020 Online Agenda
We've published the agenda of upcoming 6-days online conference - check here. Lots of good content and inspiring meetups will be waiting for you. However Infoshare 2020 Online line-up is still shaping. 
Whose speeches you will see?
On our stages, you can always count on an abundance of interesting subjects worth discovering. Meet the 8 new speakers of Infoshare 2020 Online, represented the worlds of innovations, technology, finances, investments, and marketing.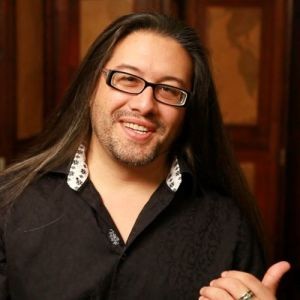 John Romero
ROMERO GAMES
An award-winning programmer, game designer and level designer whose work spans over 130 games, considered to be among the world's top game designers, and his products have won well over 100 awards. He is considered to be the "father of first person shooters", has created the iconic and genre-defining games such as Wolfenstein 3D, DOOM, Quake, Heretic and Hexen. Romero is also one of the earliest supporters of eSports and a professional-level DOOM and Quake player. To date, Romero has co-founded eight successful game companies including the likes of id Software, Gazillion Entertainment and most recently Romero Games in Galway, Ireland.
You can watch his speech The Early Days of Id Software on DevTrends Stage.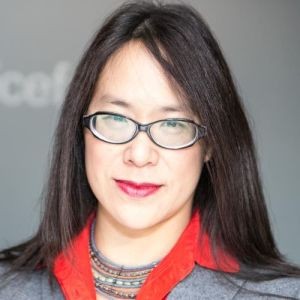 Tanya Accone
UNICEF
Tanya Accone's career has focused on helping international public and private sector organizations understand how to amplify their impact through the convergence of innovation, communication and technology. She works with the United Nations Children's Fund (UNICEF) as a Senior Adviser on Innovation. During her career she has nurtured various innovation and technology for development initiatives, was the Internet Editor of southern Africa's largest newspaper and worked at the Washington Post.
You can watch her speech on Inspire Stage.
Rich Dutton
GOOGLE
Rich is the Head of Machine Learning for Corporate Engineering at Google, where he leads a team of 15 engineers and data scientists across NYC and Austin. Prior to this role, Rich was a tech lead in Bigtable at Google following a 15 year career working in data and analytics across both tech and finance in the US (New York and Seattle), Europe and Asia.
You can watch his speech How Google Uses AI & Machine Learning in Enterprise on DevTrends Stage. 
Shioulin Sam
CLOUDERA
Shioulin Sam leads Applied Machine Learning at Cloudera Fast Forward Labs, where she bridges machine learning academic research and industry applications. She has also experience in early-stage venturing, focusing on women-led startups and public market investments.
You can watch her speech Learning with Limited Labeled Data on DeepTech Stage.
Brigitte Baumann
EFINO AND GOBEYOND
The Founder of EFINO and GoBeyond Early Stage Investing, Brigitte is listed in Europe's TOP 50 most influential women in the start-up and venture capital space and Top Women in FinTech. She has a 30+ years of experience in bringing new technologies to market in the US and across Europe. Brigitte work also as keynote speaker, trainer and consultant, currently focuses on designing educational content for investors, board members, entrepreneurs and corporates.
You can watch her speech Raising angel financing during Covid time on Inspire Stage.
Robin Kiera
DIGITALSCOUTING.DE
Dr. Robin Kiera is considered one of the top 10 voices and influencer in insurance and finance. After several senior position at insurer, banks and startups he founded Digitalscouting which quickly became one of the hottest consulting and attention hacking firms in Europe.
You can watch his speech How Covid changed Sales in Insurtech & Fintech forever on Inspire Stage.
Christopher Burry
US MARKET ACCESS CENTER INC
Chris is the co-founder and co-CEO of the US Market Access Center in Silicon Valley.  For 10 years, USMAC has been helping founders create great companies and scale them in global markets by leveraging the resources and networks in Silicon Valley. USMAC's alumni have collectively raised over $1.4B USD in capital. Chris is also an Industry Fellow and Adjunct Faculty at the UC Berkeley Sutardja Center for Entrepreneurship and Technology. The faculty at SCET has developed the Berkeley Method of Entrepreneurship which is used to educate thousands of university students around the world on the fundamentals of being an entrepreneur. 
You can watch his speech on Inspire Stage.
Kamil Kozieł
PREZART
Kamil Kozieł developed a 4-layer methodology to measure value and emotions in a presentation. He is an entrepreneur, starting his first company, IT School, at the age of 20. He was a co-owner of Stand-up Polska and ORA-600, currently he manages PrezART. On the stage, he uses his knowledge of comedy, storytelling and cognitive processes. Kamil has appeared at three TEDx conferences, and one of those speeches went viral on the Internet. Currently he is the curator of the TEDxKoszalin edition. He was the best-rated speaker at numerous events, including the winner of the prestigious "I love marketing" conference.
You can watch his speech on Marketing Stage.
Want to join?
So far, more than 100 speakers have confirmed their participation among them experts from leading technology companies such as IBM, Tinder, and Spotify. Six days of conference, talks presented on 9 stages (7 of them are tech-oriented!) and new opportunities to network - this is how infoshare 2020 Online will look like. If you wanna join us, register (the early bird passes are available until 31st July). 
Our Call for Speakers is still on, but only until 31st July. Do you want to take part in Infoshare 2020 as a speaker? Apply here.