Workshops are focused on providing attendees with a masterclass on any given topic.
You're welcome to attend as many Workshops as you like.
25% discount for all workshops if you have the Conference, Startup, Executive or Investor pass.
WORKSHOPS FOR DEVELOPERS:
WORKSHOPS FOR MARKETERS: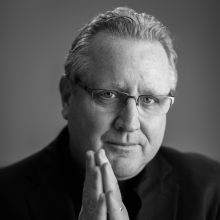 Content Marketing in an age of disruption
Trainer: Mark Schaefer (Schaefer Marketing Solutions)
Workshop description:
Content Marketing is going through immense changes as the competition heats up. How do you create effective content that connects in an authentic and human way? How do you overcome content shock and stand out as the signal in a world of noise? Content Marketing expert Mark Schaefer shows you how in this fun and fast-paced workshop.
Every participant will get a bestselling book titled "Marketing Rebellion",
in which Mark Schaefer provides an achievable and realistic framework to help you stay ahead of the curve by re-imagining marketing in a world where hyper-empowered consumers drive the business results.
In this workshop you will learn:
How has the role of content in the marketing mix changed?
How do we assess information density in a niche?
What is the connection between content and SEO?
How do you determine a content strategy?
What makes content great?
How do you measure success?
What are the future challenges?
Experience required: 
Moderate experience and some familiarity with content marketing.
Environment: 
A laptop would be useful.
Language: English
Location: AmberExpo (Gdańsk, Żaglowa 11)
Price (NOW): 399 PLN (or 299,25 PLN if you have Conference, Startup, Executive or Investor Pass) + 23% VAT
Regular (until 30.04)
Late (after 30.04)
399 PLN

+ 23% VAT

499 PLN

+ 23% VAT
Date: 7th of May 2019, 13:30 - 16:30
Duration: 3h
Language: English
Buy