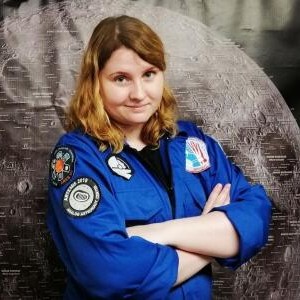 Agnieszka Elwertowska
Agnieszka Elwertowska is a Computer Science Engineer and an MA student at the WSB University in Gdańsk.
Last year, she joined the AdvancingX Program as a Career Astronaut Candidate. For four years now, she's been involved in several space projects. She participated in the HEDGEHOG REXUS Project as part of the REXUS / BEXUS program of the European Space Agency. She works as a Radio Communication Engineer in the PW-Sat3 CubeSat project. She is also a Junior Engineer and Programmer at the Polish space company Astronika, where she is involved in the project of the prototype of a moon robot for the European Space Agency.
Moreover, she has taken part in several simulated space missions as analog astronaut: in the ARES III Mission as a Medical Officer, in the ARTEMIS and BRIGHT-1 Missions as the Commander, in HESTIA and DEMETER Mission for Habitat Marte as the Vice Commander and Commander, in the Icelandic CHILL-ICE mission as an Engineer.