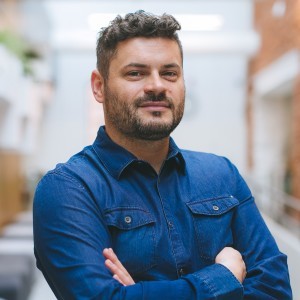 Łukasz Wachowicz
Łukasz Wachowicz (Head of Sales & Partnerships in Autenti) has been involved in innovative solutions in the field of business process management and documents for over 12 years. His speciality is to help companies improve their business-critical processes trough digitalization projects, basing on e-signing, BPM and BPO solutions.
So far, he has participated in dozens of optimization projects for brands such as Grupa LOTOS, Unilever, Santander Consumer Bank, DnB Nord, BGŻ BNP Paribas, AXA, Atmedia.
Łukasz Wachowicz graduated from the Warsaw School of Economics.
Past Presentations
Panel: Why can('t) we be friends?
14:00 - 14:40, 22nd of May (Tuesday) 2018/ STARTUP STAGE