11.09.2017
Great companies [will] come from Central Eastern Europe
Most of the capital today is still deployed in the world's few largest hubs: Silicon Valley (40%) and China (20%). But venturing into peripheries for early stage investments and technical talent is increasingly common.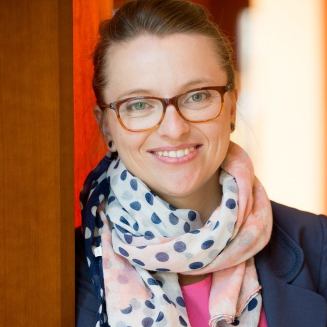 Partner at Black Pearls VC. Prior to that held management roles at VC and CVC funds in Germany, Sweden and USA. Alumni of Kauffman Fellowship, Palo Alto based program for leading venture capitalists. Graduate of Uppsala University (MSc) and Jacobs University (BSc).
Most of the capital today is still deployed in the world's few largest hubs: Silicon Valley (40%) and China (20%). But venturing into peripheries for early stage investments and technical talent is increasingly common. Kauffman FellowPule Taukobong is the best example of that.
After years in the USA, he returned to his native South Africa to bring US clients and capital to the emerging class of young, ambitious entrepreneurs. His network and knowhow boosted the ecosystem to a level unattainable with organic growth. Today´s connected world has created many such opportunities outside of the main tech hubs. 
It took a while for Western European and global investors to venture into the region I come from: Central Eastern Europe (CEE). It became Private Equity's stronghold already in the 1990s with all the investments made into infrastructure and traditional businesses in the post-communist era.
Great companies can come from anywhere.
Niklas Zennström,
founder of Skype,
Kazaa, Atomico Ventures
That's still relatively new. Since 2010 the venture capital sector has grown by 14% per annum. People are hungrier for success, more hardworking and dynamic than in many of the Western European cities. Go and explore for yourself. Here is why I think you should.
Source of Technical Talent
The Central Eastern European countries have been traditionally strong in math and sciences. 200,000 students graduate in engineering and sciences every year from the universities in the CEE European Union countries. The number is on par with Germany. Their management skills usually leave still a lot of room for improvement. But I have met some exceptional individuals who match or exceed the performance of their counterparts in Western Europe. Poland in particular has benefited from a lot of software engineering talent coming from Ukraine since the beginning of the conflict with Russia in 2014.
Cost of Development still significantly below Western Europe
Recently I met an amazing team of five 20-somethings from Moldova who are building an enterprise software solution. They moved to Romania to a startup hub in Cluj and for EUR 10k managed to develop an MVP and test it on 20 clients. An equivalent work in Germany would cost around EUR 100k. The costs of development in the more expensive CEE countries incl. Czech Republic, Hungary or Poland are slowly equating with the West, but there is still around a 2–3x gap. This means a lot when you're strained on cash.
The effects of that are reflected in the size of average investment rounds. In 2015 in Western Europe it was EUR 1.3m, while only EUR 0.4m in CEE EU countries. Lower human capital costs are partially responsible for this delta.
Teams determined to relocate
We have been nomads for a while. CEE entrepreneurs know that their own country won't suffice as a market for a venture-funded company. I have not met a team yet that would not be prepared to move completely or part of their team to a different location if that would advance their business. In Europe Berlin and London have been the top destinations.
LP Landscape is improving
Public capital has been the backbone of venture investing in CEE. In 2015 36% of the funds in the region came from the government, while 18% came from asset managers and 16% from private individuals. The Polish government has recently introduced two programs supporting the VC sector. Tax incentives for investors and EUR 660m public funds commitment into VC structures¹, the largest such program in the European Union. 
Public capital is rarely the smartest around, but it puts things into motion. Those fund managers that succeeded in establishing their track record in the market with public leverage are now well equipped to fundraise from the private sector. Still, there is a long way to go. Most of the Limited Partners to-be, businessmen in the region that have some cash to deploy in alternative assets, know too little about venturing to commit their funds into it. Black Pearls VC is doing a lot of educational work in the market about the Venture Capital asset class. 
The Czech Republic based Credo Ventures is the largest fund in CEE operating on private funds only and it is flourishing. Entrepreneurs love it, because they know that this is the sustainable way to do business. There are still few such professionally run funds, relative to the expanding deal flow.
Location independent Businesses
Not only are the CEE entrepreneurs open to relocate, but also their businesses are often location independent. Unlike Germany where 75% of capital goes into consumer businesses that require large domestic uptake markets, CEE businesses are predominantly focused on enterprises. 
75% of VC-funded CEE companies sell to SMEs and corporations, and 1/3 operate a SaaS business model. In my opinion this has two advantages for VC investors. First, they are less attached to the local demand and easier to relocate to a new geography than a consumer business. Second, enterprise businesses are on average more capital efficient² than consumer startups. (Even though they are less likely to become unicorns). In markets where capital is scarce (which is everywhere other than the US hubs and China), these are the businesses worth looking at. 
No wonder that the five most successful exits coming from the region are in the enterprise space. 
The outlook for the CEE VC market is very positive. Estonia has established itself as one of the most successful startup countries in Europe with multiple international successes (Skype, Transferwise, GrabCAD). 
In the next years we will see success stories coming from the region proving Zennströms`s philosophy that "great companies can come from anywhere".
Five most successful exits in the region (October 2016
| Company | Country of Origin | Current HQ | Target Market | Vertical Market | Business Model | Status | Invested mUSD | Valuation at exit |
| --- | --- | --- | --- | --- | --- | --- | --- | --- |
| Livechat | Poland (Wrocław) | Wrocław | Enterprise | Marketing | SaaS | IPO (2014) |   | 110 |
| LogMeln | Hungary (Budapest) | Boston | Enterprise | Security | SaaS | IPO (2009) | 30 | 342 |
| AVG Technologies | Czech Republic | Amsterdam | Enterprise | Security | SaaS | IPO (2012), Trade Sale (2016, AVAST) | 252 | 1300 |
| GrabCAD | Estonia | Cambridge, MA | Enterprise | Development | SaaS | Trade Sale (2014, Stratasys) | 13,5 | 100 |
| Skype | Estonia | Seattle/td> | Consumer/ Enterprise | Communications | SaaS | Trade Sale (2011, Microsoft) | 76,8 | 8500 |
References :
1 http://pulsinnowacji.pb.pl/4553649,41532,prawie3-mld-zl-od-ue-na-rozwoj-start-upow
2 https://medium.com/@ewencja/the-great-promise-of-consumer-facing-startups-c288a7da1bf7
Tags: