04.10.2018
Technologies that will change the world: Polish startup launches war against antibiotic resistance
Everyone dreams about a world, in which technology not only makes our lives more comfortable, but also helps out in our healthcare. Biolumo, has created an innovative technological solution, that will support humans in combating antibiotic resistance.
The Gdansk-based startup will provide doctors with a diagnostic tool, that helps to choose the right antibiotic. When will it reach the medical centers and how does it work? 
 
It's About Winning with Time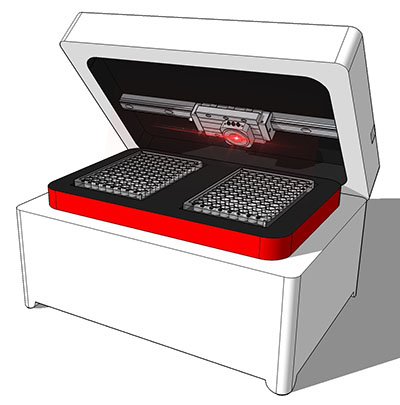 Biolumo's technology makes a precise medical diagnosis and prescribes medicine adjusted to the patient's needs. As a result, treatment of a bacterial infection, is faster, more efficient and without side effects that often accompany inappropriate antibiotic dosage. 
Current standards oblige GPs to either prescribe broad-spectrum antibiotics or choose antibiotics that act against a wide range of diseases. But practically only 37% of prescriptions are effective – Olga Grudniak, Biolumo CEO, describes the problem. 
The device, which shall hit the medical centers in 2020, will be used as a diagnostic tool. The doctor will prescribe the most effective antibiotic, based on the provided results. 
We are still using the antibiogram, a method devised by Alexander Fleming, who discovered the world's first antibiotic. This method requires 48 hours, an equipped laboratory and trained staff. Our device shrinks diagnostic time to 6 hours, and the whole procedure can be performed by a nurse. – adds Grudniak. 

Antibiotic Resistance – a Big Threat
The whole world is affected. Antibiotic resistance is a global problem, that has made it to the government agendas. Since 2001, the European Council has published 20 reports on the issue. World Health Organisation (WHO), American Center for Disease Control and Prevention (CDC), European Center for Disease Prevention and Control (ECDC) have all joined in the fight. The UK's government says, that drug resistant bacteria cause around 700 thousand deaths each year, this number is predicted to reach 10 million in 2050. This happens on the one hand, when doctors misdiagnose and recommend improper treatment. Resistance grows, when patients take the wrong medicine. On the other hand, the culprit is also, the widespread use of broad-spectrum antibiotics e.g. in farming. This meat later makes it to the supermarket shelves. In its report issued in April 2014, WHO predicts that we might even expect a post-antibiotic era, when a common infection results in death.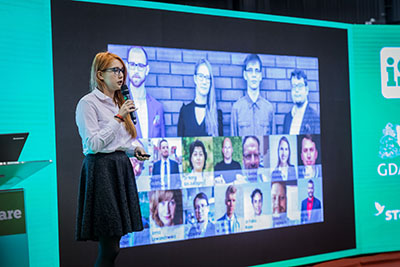 One should also look at the financial side of the story. Each year, the Polish National Health Fund (NFZ), loses around PLN 1,5 billion because of antibiotic overuse. State healthcare system is one of the recipients of the device. This will help decrease the costs of the test phase and make this diagnostic tool more widely available. The device will hit the sales in 2020. Most of all, in case of an infection, it will be possible to administer the drug on the same day, raising the chances for an effective treatment. 

Fueled by Founders' Personal Experiences 
 
This project has been ongoing for the past 5 years. The founders faced antibiotic resistance themselves, for example Wojtek Giżowski had to be hospitalized because of heart failure.
he more we talk to people, the more we feel how important our mission is. Antibiotic resistance is on the rise and it leads to increased mortality. We know that our technology can provide a solution, – says Wojtek Giżowski, CTO & Vice President at Biolumo. 
Besides experience, Biolumo has a scientific team and business support that make this goal realistic. The startup's plans are very definite. 
On the Market Quite Soon
 
Biolumo's product will be made available to public in 2020. Before that happens, the device needs to pass the testing phase and obtain all the necessary medical certifications.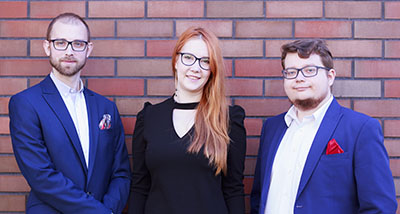 If we reach EUR 1,2 million in investment this will be possible. We're confident about it, as investors in Poland are becoming more and more interested in biotech and health-oriented projects, – says Jakub Wysocki, Biolumo CMO.
Furthermore, Biolumo wants to adapt this technology for use in agriculture. Its goal being curbing antibiotic overuse in farming and thus confronting the issue at the root of the problem. 
Tags:
---
See also: