02.10.2020
Infoshare 2020 Online with 7542 registered attendees
The online edition of Infoshare conference was record-breaking. Check out more numbers.
More than 7.5 thousand registered attendees from 71 countries, 250 technological startups and corporations and nearly 200 experts from all over the world who shared their knowledge on 9 Infoshare stages. 180 inspiring speeches and over 100 hours of content in 6 days! The biggest tech conference in CEE was broadcast all over the world from Gdansk. Despite its online format, it has attracted crowds.
 

This year's Infoshare is a record in terms of the number of registered attendees and a great success if we look at this event from the perspective of online conferences. This is confirmed by the enormous commitment of the invited speakers, companies from the virtual Expo and the attendees themselves, who actively participated in the speeches and Q&A sessions. It is also a record-breaking in terms of the number of Startup Contest applications. Nearly 700 of them came from all over the world.
− summarizes Grzegorz Borowski, CEO of Infoshare.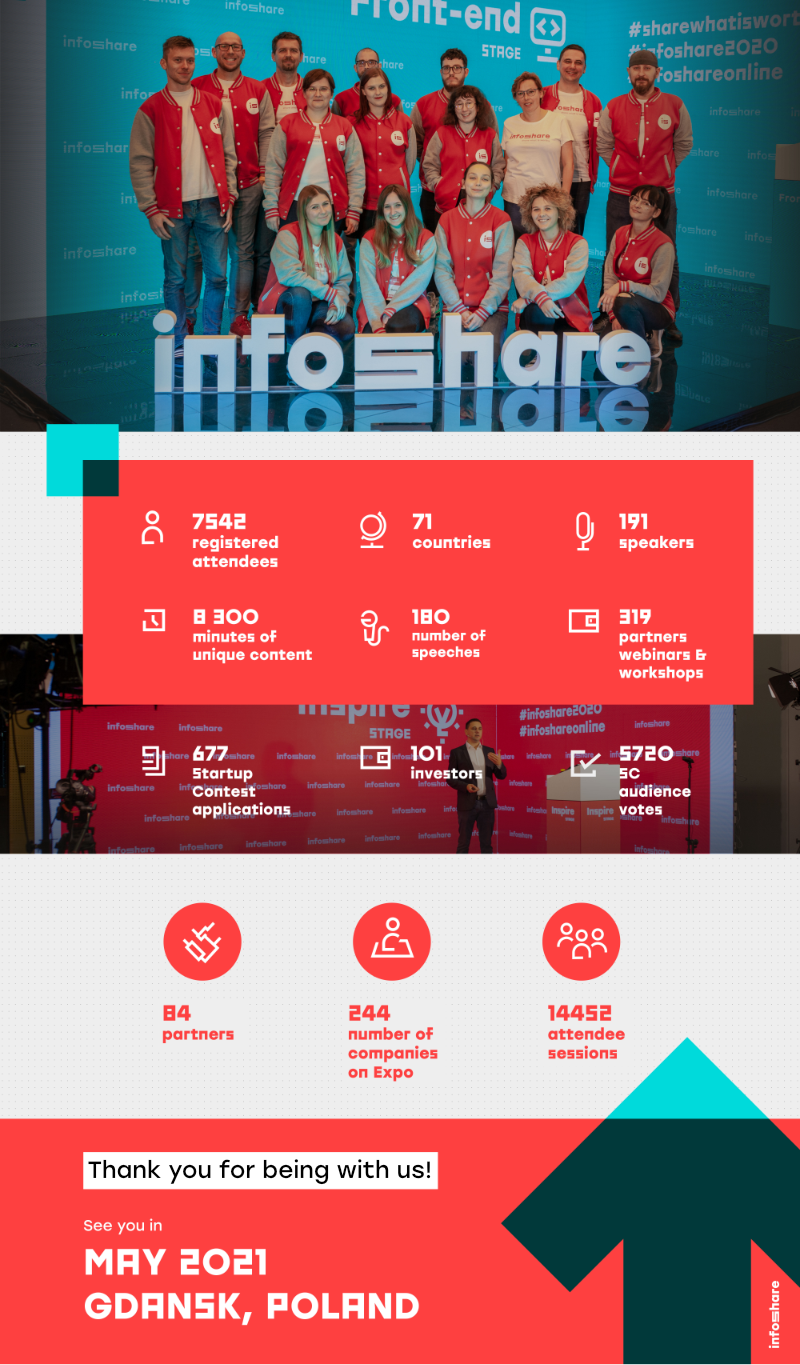 Tags: