01.03.2022
Help Ukraine!
There are lots of ways you can help.
The events ongoing in Ukraine are truly heart-breaking. It is with great pain that we witness what is happening in the East. As Infoshare we stand in solidarity with Ukraine! 
Over the years, we have hosted many attendees, startups and companies from Ukraine at the Infoshare conference. They are part of our community. That's why we decided to ask the entirety of our community to help Ukraine. And there are lots of ways you can help.
Tech to the rescue #TechForUkraine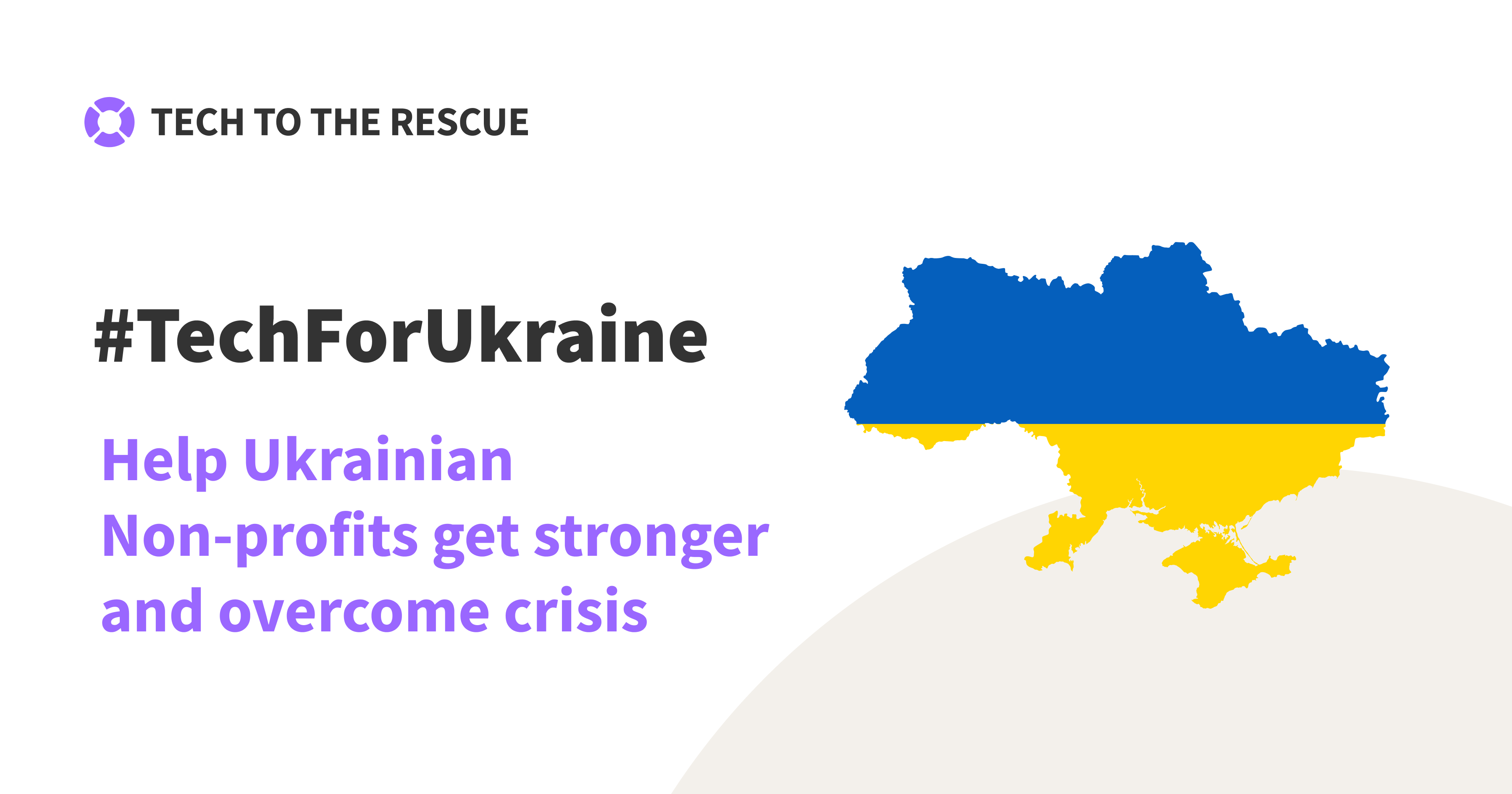 As Infoshare, organizers of tech events, we especially support Tech to the Rescue, specifically the #TechForUkraine initiative, which helps tech nonprofits to maximize their efforts in the face of the ongoing war. We strongly encourage all IT companies to volunteer to help in this initiative!
Volunteer
You can always help in person. Many organizations are looking for psychologists, translators, interpreters, babysitters, and numerous other specialists. Here's a list of some of the initiatives:
#GdańskPomaga – [PL] Our beautiful city is looking for volunteers to help refugees, you can offer your services via the website. You can also check where in the city you can donate essential supplies – the map is continuously updated. You can also support the cause financially and request help for yourself.
#TranslatorsForUkraine – [ENG] It might not be that obvious but the help of translators and interpreters, as well as sign language interpreters, is very much needed. Join the initiative if you can help.
#PomagamUkrainie – [PL] You can check your government website to see if there is any information on how can you help. The Polish page provides information on verified foundations, psychological support, legal support, shelters, etc. 
Support financially
There are various organizations setting up fundraisers for Ukraine. Infoshare chose to support the cause, taking part in the #startups4UA raise organized by the Startup Community of Central and Eastern Europe via Polish Humanitarian Action, but you can also transfer funds to the following:
Stay informed and verify your info
There are sites that provide info on all the ways you can help. We recommend Compendium: Aid to Ukraine in Polish, Ukrainian and English. 
We also encourage you to get your info from credible news services and verify the news you get online. Look for articles that will help you distinguish facts from Fake News, like the one recently published by Poynter on How to spot video and photo fakes as Russia invades Ukraine. In Poland, Brand24 helps verify them through their Twitter account – Demaskujemy dezinformację. 
Thank you for your help!
Let's stand in solidarity with Ukraine!