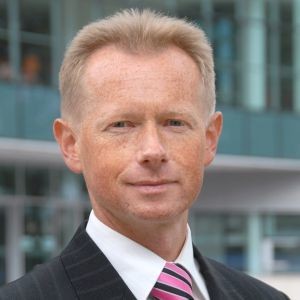 Prof. Marek Moszyński
Vice President for Science
Prof. Marek Moszyński is responsible for the activities of Polish Space Agency in the field of applying the results of research on exploitation of space to the economy and science. He supports the creation of the national space program and also creates and coordinates the educational policy of the Agency. He is also involved in developing international cooperation in terms of the scientific and educational projects.
His scientific career is connected with nearly 30 years of his work at Gdańsk University of Technology and covers signal and data processing as applied to earth observation systems. For more than 10 years he closely cooperated with American company Biosonics Inc. implementing new concepts in underwater systems developed by the company. In recent years working as a vice-dean at the Faculty of Electronics, Telecommunications and Informatics he was responsible for cooperation and development of the faculty. In particular he animated the evolution of Interizon Polish ICT Cluster from its beginnings until it became Polish ICT Key Cluster. He is still the head of Geoinformatics Department and since many years conducts student classes on object oriented programming.
Past Presentations
Panel: What's going on in the space sector?
12:30 - 13:00, 18th of May (Wednesday) 2016/ INSPIRE STAGE