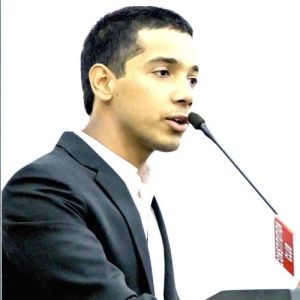 Prem Kumar Singh
Drawing parallels from his experience of having climbed the highest mountain in the world, Mount Everest, plus many more peaks across the globe, mountaineer Prem Kumar Singh reflects on the insights that allowed him to not only survive, but thrive in the extreme corners and conditions around the world.
Prem's uniqueness is the ability to translate these lessons of the Far and Wild into an everyday language and show how the same core principles can be utilised on the path of turning your dreams into deeds, regardless of your line of business or domain. Prem distills his long and hard-fought battles down to simple Mantras of success that cut through the often fluffy and vague inspirational jargon and provide listeners with applicable steps to implement in their daily life.
In 2013 alone, Prem climbed the highest mountains on four continents, including Mount Everest (Asia), Mount Elbrus (Europe), Aconcagua (South-America) and Puncak Jaya (Oceania). More recently Prem was featured as one of the contestants on a NDTV Prime reality show "XC Adventure", which he won. Past engagements : EZSywpe India, Constitution Club of India, Aryabhatta College, Entrepreneurship Cell of Guru Dronacharya College, Indian Navy, Delhi Police Training College, TEDx MNNIT, etc.
Past Presentations
Dealing with Adversities- Learnings from Mount Everest
12:50 - 13:10, 25th of September (Friday) 2020/ INSPIRE STAGE