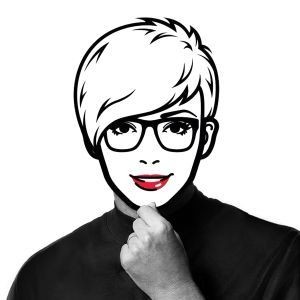 Catarina Campino
For this humanist artist turned hustler, no idea is too big and no detail is too small. Learning all about everything is her profession, and having all kind of ideas is her vocation. She feeds on (intelligent) humor and is driven by (good) music. "Reality" is her arch enemy and she has NEVER left the playground.
Trained as a visual artist, Catarina Campino has chosen to keep looking for harder better faster stronger challenges and on her way to where she is now - working as 'Head of Detail' at Lisbon's New-Kid-In-Coding-Bootcamp-Town (www.academiadecodigo.org) - she has been a producer, art critic, super hero, museum guide, personal assistant, scenographer, underdog, composer, surfer, make-up artist, curator, actress, teacher, b-girl, lazy bum, camera-woman, graphic designer, co-creator, ballerina, translator, mother, self-proclaimed marketing expert, Hip Hop scholar, social media manager trainee and professional artist, among many other things.
A recent awareness of the existence the amazing world of "code as an art form", has driven her into trying to learn how to read, write (and think) like a natural-born dev(il) and to STEM up for her techie rights. She still quite a n00b but knowing that geek is the new greek, she is up for the bumpy ride ahead on the highway to hacker.
Neither integrating the establishment nor going against it, Catarina Campino mostly enjoys contemplating what arises of it and stressing it all ad nauseam up to the point of profit. Her favourite strategy to sabotage the "invisible dictatorships" of the "normal" (a word that, in the likeness of others such as "reality" or "truth", makes no sense whatsoever to her) is to coin terms such as "Mistake Marketing", "Zeitguetto", "Start-up Comedy" or "Avant-Garbage" and see how the world copes with them. Overall, she blatantly regards all Belief Systems as B.S. (aka BullShit). Specially her own. Some of the role models in her bloodline are precisely those crazy ones Steve Jobs sang about, the ones that thought they could change the world and actually did it: Plato, Duchamp, Melville, Robert Anton Wilson, Slavoj Žižek, Michael Jackson, Stromae, Eve and Mr. Jobs himself among many others.
For her talk at InfoShare, she will try to be as literal as can be and indeed share some information on how to transform the world by transforming yourself in what you would like the world to be, for that is her current definition of the revolutionary mindset. 
Past Presentations
Geek Girls Carrots Block [EN]
11:00 - 13:00, 12th of June (Friday) 2015/ STARTUP STAGE