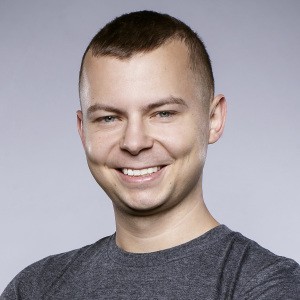 Tomasz Stachlewski
Tomasz Stachlewski is a Solutions Architect at Amazon Web Services, where he helps companies of all sizes (from startups to enterprises) in their Cloud journey. He provides guidelines for creating cloud solutions that deliver the most value to his customers, and help take their IT to the next level. He is a big believer in innovative technology such as serverless architecture, which allows organizations to accelerate their digital transformation. Before joining Amazon, he worked at LOT Polish Airlines, where he architected their first cloud projects, and at Accenture.
Past Presentations
Sztuczna Inteligencja i Serverless – czyli budowanie nowoczesnej aplikacji w świecie chmury 2.0.
13:30 - 17:00, 23rd of May (Wednesday) 2018/ WORKSHOP STAGE #1
Serverless - beyond functions & into the future, how to build modern applications in the world of Cloud 2.0.
11:10 - 12:00, 22nd of May (Tuesday) 2018/ TECH PLUS I STAGE
for Conference Passes+ only
Apokalipsa Zombie – Utworzenie aplikacji serverless przy użyciu chmury AWS
09:30 - 13:00, 18th of May (Wednesday) 2016/ WORKSHOP STAGE #5