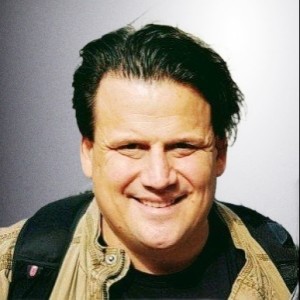 Richard Kastelein
Founder and publisher of industry publication Blockchain News (EST 2015), a partner at ICO services Token.Agency ($500m+ and 90+ ICOs), director of EdTech company Blockchain Partners (Oracle Partner) and ICO event organiser at leading industry event  CryptoFinancing (Europe's 1st  ICO event now branded Tokenomicon) – Vancouver-born Richard Kastelein is an award-winning publisher, innovation executive and entrepreneur.
He sits on the advisory boards of some two dozen Blockchain startups and has written over 2000 articles on Blockchain technology and at Blockchain News and with Harvard Business Review and Venturebeat. He's a top 20 ICO and STO advisor at ICOBench and Irish Tech News put him in the top 10 Token Architects in Europe. Kastelein has an Honorary Ph.D. at China's first Blockchain University at the Jiangxi Ahead Institute of Software and Technology. He's an Advisory Board Member of the IDABC and the U.S. Blockchain Association. Kastelein has spoken on Blockchain technology in Amsterdam, Antwerp, Barcelona, Beijing, Brussels, Bucharest, Dubai, Eindhoven, Gdansk, Groningen, the Hague, Helsinki, London (5x), Manchester, Minsk, Nairobi, Nanchang, San Mateo, San Francisco, Santa Clara (2x), Shanghai, Singapore (3x), Tel Aviv, Utrecht, Venice, Visakhapatnam, Zwolle and Zurich.
Past Presentations
Blockchain - will we maintain confidence in this technology?
16:10 - 16:50, 09th of May (Thursday) 2019/ Inspire
The Token Revolution - Blockchain and Tokenomics
15:40 - 16:10, 09th of May (Thursday) 2019/ Inspire
Blockchain Bootcamp 101 - an introduction to the fifth disruptive computing paradigm after mainframes, PCs, the Internet, and mobile/social networking
09:30 - 10:00, 19th of May (Thursday) 2016/ INSPIRE STAGE