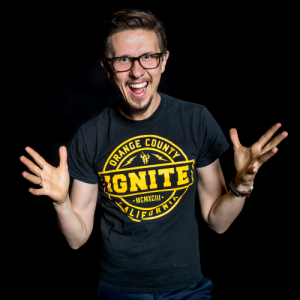 Piotr Prokopowicz
University of Maryland / Freenovation
 How to build and lead teams that have innovation in their DNA? 
Piotr is a Research Associate in the Department of Psychology at the University of Maryland's Culture Lab, Assistant Professor at the Jagiellonian University, and a Co-Founder and Partner at Freenovation.
For over a dozen years, he's been researching organizational cultures and management systems that allow people, teams and organizations to thrive. As a trainer, researcher and consultant, Piotr has worked with more than 100 companies, including the United States Navy, IBM, Motorola Solutions, Prisjakt, ING Bank Śląski, Aviva, Finance Ministry, Greenpeace Poland, Bahlsen, and Great Place to Work Europe. His experiences range from managing a gamification consulting company, providing talks at international TEDx conferences and corporate events, writing for Harvard Business Review and Fast Company, to leading a punk rock band. As a speaker and trainer, he engages audiences by educating them about leadership, innovation, culture, and methods for building a smarter and happier workplace.
Piotr is an evidence-based management evangelist, a father, husband, and a coffee geek.
Past Presentations
Between Freedom and Alignment: Building Organizational Cultures of Innovation
13:55 - 14:25, 24th of September (Thursday) 2020/ DEVTRENDS STAGE