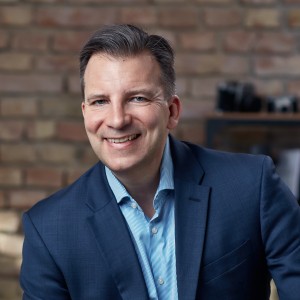 Zoltan Vardy
While corporations focus on planning at the expense of execution, entrepreneurial companies believe less planning and more execution is how to 'change the world.'  They're both wrong!
Zoltan Vardy is a global business development advisor, speaker and writer who helps entrepreneurs find their focus and accelerate their business growth. Building on a 30-year career in international business, Zoltan created The Launch Code™ – a business development framework that combines corporate planning methods with entrepreneurial execution to help businesses find a clear path to growth and profits.
Zoltan was formerly Senior Vice President at NBCUniversal International, and a regional CEO at Germany's ProSiebenSat1 Media, managing over a thousand employees and hundreds of millions of dollars in revenue. He has a unique insight into international business built over a 30-year career in senior management based in New York, Budapest, London, and Los Angeles.
As an entrepreneur and investor, Zoltan has helped launch a dozen successful international media, technology, and professional services businesses including eEuropeMedia, Brainient and Antavo. By applying his mix of corporate and entrepreneurial experience, Zoltan has developed The Launch Code™ framework, which combines the best of both business environments to give startup founders and small business owners a well-structured guide to building their companies and accelerating growth.
Past Presentations
The Launch Mindset: How to combine corporate and entrepreneurial thinking to make your business 'Blast off!'
11:00 - 11:20, 24th of September (Thursday) 2020/ INSPIRE STAGE