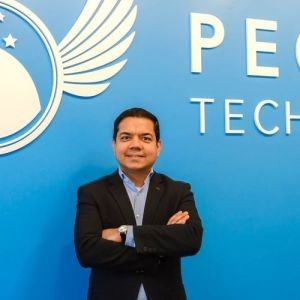 Anis Uzzaman
2020 — it's when the world will see transformational changes in how technology impacts our lives. Here's a look at the top technology trends that will influence us.
Anis Uzzaman, Ph.D. is the CEO and General Partner of Pegasus Tech Ventures. Located in Silicon Valley, Pegasus Tech Ventures provides early stage to final round funding. With $1.5 Billion Dollars assets under management, Pegasus Tech Ventures focuses its investment in IT, Health IT, Artificial Intelligence, Quantum Computing, IoT, Robotics, Big Data, Virtual Reality, Augmented Reality, FinTech and Next Generation Technologies.
Anis has invested in over 180 startups in the U.S., Japan, and South East Asia. Some of the prominent U.S. startups in the Pegasus Tech Ventures portfolio include Airbnb, 23andMe, Bird, Triller, SoFi, Quibi, ThirdLove, Vicarious, Genius, and Color. Anis also sits on the board of directors of several startups, such as Affectiva and Lark.
Anis is also the Chairman of Startup World Cup, a global startup pitch competition with 50+ regional events across the 6 continents, leading up to $1,000,000 in investment prize.
Past Presentations
How to Avoid the Top Mistakes That Startups Make
16:55 - 17:15, 30th of September (Wednesday) 2020/ INSPIRE STAGE
Top Technology Trends of 2020
17:30 - 17:50, 22nd of September (Tuesday) 2020/ Investors Meetup