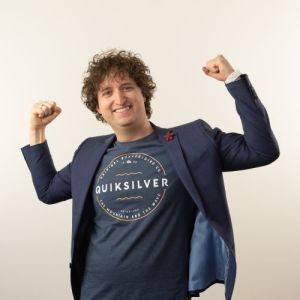 Tom Winter
Tom Winter is an inveterate hacker, whether it comes to boosting inbound marketing & sales, automating the tech recruitment process or enhancing his morning commute with an electric skateboard.
At work, he is the CRO and Co-founder of Devskiller, a developer screening & online interview platform with clients in over 50 countries. Devskiller has helped companies like ING, Accenture, PayPal, and Deloitte improve the quality and speed of their technical hiring. He is also the co-author of a book IT recruitment process that works: Proven strategies, industry benchmarks, and expert intel to supercharge your tech hiring.
Madly in love with everything tech, he specializes in growth marketing, sales, and Tech HR by data-driven decisions. He's also an avid conference speaker.
Past Presentations
From product to sales - 7 simple rules that will change your mindset
16:40 - 16:55, 14th of September (Monday) 2020/ 3RD QUARTERFINAL