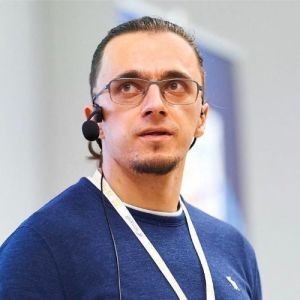 Dmytro Zharkov
Code generators can help us a lot. With a bit of JavaScript, templating engines and configuration we can... Find out more on Dmytro's speech!
Dmytro Zharkov is a Senior Software Engineer, who truly loves work that he is doing. Software Engineering rarely makes him bored and always keeps in learning and improving pace. He loves to share his knowledge and experience with others by speaking at tech conferences, mentoring juniors engineers, and helping his friends to become developers when they want.
Dmytro has worked in small agencies and huge enterprise companies, in onsite, distributed and remote teams, and he learned a lot from all those times:
- how to work independently and in a team,
- tried on different roles: developer, product owner, site reliability engineer, mentor, interviewer,
- worked with people from many countries and cultures.
Besides work - Dmytro is a fan of sports (functional training, swimming, and running), fantasy and sci-fi shows, and movies.
Past Presentations
Dull and tired of bootstrapping and boilerplate the code? Code generators to the rescue!
14:35 - 15:15, 29th of September (Tuesday) 2020/ FRONT-END STAGE
ITmanagement
Javascript
Front-end
SoftwareEngineering
SoftwareEngineering