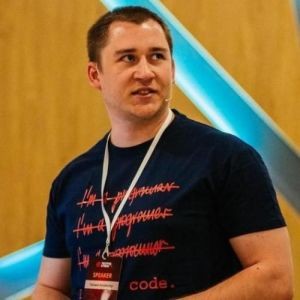 Tomasz Konieczny
During the presentation, you will see how the serverless cloud services like AWS Lambda may be used to run tests in the highly parallelized environment that can speed up test execution even hundreds of times.
Senior QA Engineer at Ro specializing in test automation. Interested in a wide range of QA related subjects - from test architecture to server setups. Privately Linux user interested in open-source software and technology. DevOps and automation enthusiast.
Speaker at multiple conferences: TestCon Moscow, Testing Stage, What The H@ck, Testing United, Devoxx Poland, 4Developers, TestWarez (four times), Warsaw IT Days, TestCamp, TestFest, ConSelenium (twice), PyCode and Quality Excites.
Past Presentations
Serverless - how to speed up tests over 300 times and achieve continuous feedback?
16:35 - 17:05, 23rd of September (Wednesday) 2020/ DEVTRENDS STAGE
DevTrends
SoftwareEngineering
SoftwareEngineering
Backend