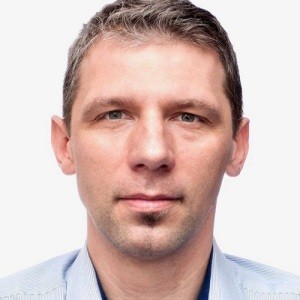 Leszek Jaskierny
Master IT Architect with extensive experience in all stages of software development and delivery. Working for Compaq / HP / HPE / DXC.technology since 2002, designed complex software solutions and delivered projects for major Financial Services Industry customers. Gained programming, solution development and project leading experience, building IVR systems, Data Management projects and Front-End applications. 
During professional carrier delivered more than 20 projects, working as a Chief Architect, Solution Architect, Subject Matter Expert and Technology Consultant. Representative accomplishments are: SOA platform implementation for National Bank of Poland, Multi-Channel Platform and Corporate Electronic Banking application for Credit Agricole, Investor Phone System for TD Waterhouse and Quick & Reilly, Bloomberg Investor Phone for GTE Airfone (Verizon). 
His current focus is on PSD2/Open Banking, Micro Services Architecture, IoT, enterprise-scale distributed transnational systems and automation of data transformations.
 
Past Presentations
Why would the elephant REST?
11:40 - 12:00, 08th of May (Wednesday) 2019/ DevTrends
Fintech
DataTech
DevTrends
Tech