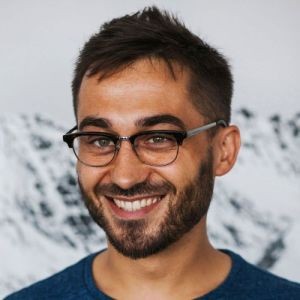 Wojtek Ptak
Talent Alpha is the Human Cloud Platform for the data-driven approach to recruiting and managing talents within organizations. Its mission is to enable the future of work approach to the way we build our products.
Wojtek works as CTO of Talent Alpha, where he is responsible for leading the product team. He also drives company product strategy, data strategy, AI / ML development, cloud infrastructure, and software architecture of the platform and apps behind the Talent Alpha. He's also representing the product and the team behind it at the board of the company.

Before Talent Alpha Wojtek was responsible for consulting, training, and building various data collecting, analytics, and ML/AI solutions, including Big Data implementations, data stream processing systems, data insight projects including BI platforms, and more. In the past, he worked with The Coca-Cola Company, the American Bankers Association, Macy's, Bloomingdales, Heineken, Saks 5th Avenue, BP, Boots, Polo Ralph Lauren, Homebase, Porsche, HSBC, Intel, Oracle, and others.
Past Presentations
When HR meets Artificial Intelligence
11:05 - 11:45, 23rd of September (Wednesday) 2020/ DEEPTECH STAGE
AI
DataTech
DeepTech
ML/DL
Unleash the power of your data - data-driven transformation of your company
12:50 - 13:20, 8th of May (Wednesday) 2019/ DevTrends
Bigdata
Trends
DataTech
DevTrends
Tech