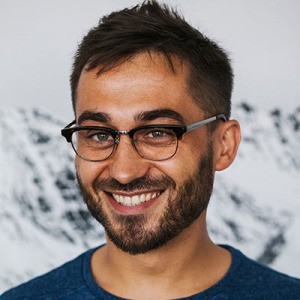 Wojtek Ptak
Wojtek works as FreshMail's CTO and independent consultant and trainer. He loves various aspects of data-driven business culture transformations and development of data and software architectures in such companies. He is also a great supporter of fostering an organization-wide learning culture.
In FreshMail he leads a product development team and works on some core business solutions, often applying Machine Learning and AI to solve problems. There, together with the team, he works on a new generation of an anti-abuse engine (fighting spam, phishing, and other attacks) that uses stream processing, ML & AI on the scale of tens of dozens of millions of emails every day. Creator of workshops in the field of ML, actively supporting the activities of such initiatives like DataWorkshop.
For almost 10 years he co-founded the Ministry of Ideas, where he was consulting a data-driven organization's transformations and implementation of tools and processes supporting it. He worked, among others with The Coca-Cola Company, the American Bankers Association, Macy's, Bloomingdales, Heineken, Saks 5th Avenue, BP, Boots, Polo Ralph Lauren, Homebase, Porsche, HSBC, Intel, Oracle and others. Outside of the professional life, he is an enthusiast of mountain sports - downhill, enduro, free-touring, freeride snowboarding and travel, expeditions and photography.