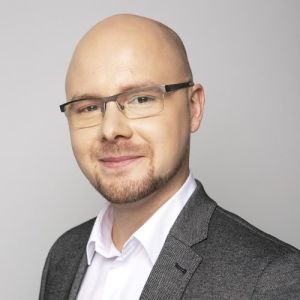 Kamil Bolek
Grupa LTTM(LifeTube,TalentMedia,Gameset)
Różnica między profesjonalnym influencer marketingiem, a "lokowaniem u instamodelek" coraz bardziej się pogłębia
Kamil Bolek – CMO i członek zarządu grupy LTTM, w skład której wchodzą: LifeTube – największa w Polsce sieć partnerska YouTube, TalentMedia – agencja influencer marketingu, Gameset - największa agencja gaming marketingu w Polsce oraz Mellon Media – producent formatów wideo na YouTube. Ekspert w zakresie wykorzystania YouTube i influencerów w komunikacji marki. Psycholog i PR-owiec przekładający swoją wiedzę na działania w marketingu od 2012 roku. Zafascynowany zmianami w konsumpcji mediów, naukami o komunikowaniu i podejmowaniu decyzji.
Wielokrotnie nagradzany prelegent wielu konferencji branżowych, autor artykułów eksperckich, szkoleniowiec i wykładowca kilku uczelni (w tym studiów MBA). W 2019 roku wystąpił na 26 konferencjach, wygłosił kilkadziesiąt godzin wykładów na uczelniach i przeprowadził 38 warsztatów w agencjach, domach mediowych i działach marketingu największych marek w Polsce.
Past Presentations
Wpływu nie da się zmierzyć... - czyli co odróżnia profesjonalny influencer marketing od lokowania na Insta
15:50 - 16:10, 23rd of September (Wednesday) 2020/ MARKETING STAGE
5 mitów na temat gamerów, o których musisz zapomnieć i 1 fenomen, który musisz poznać
16:40 - 17:00, 8th of May (Wednesday) 2019/ Marketing
for Conference Passes+ only
YT vs FB: czyli kanał na YouTube nowym fan pagem (bo blogiem i stroną www to już dawno).
16:00 - 16:20, 22nd of May (Tuesday) 2018/ MARKETING STAGE
for Conference Passes+ only