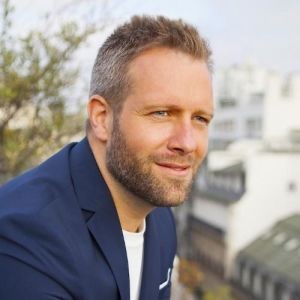 Ben Marrel
After the mass arrival of neo banks, payment solutions and lending platforms, what's the next big thing?
Ben's experience as a founder and his passion for entrepreneurship led him to Breega, a founder-friendly European VC specialised in financing early-stage high tech startups at Seed/Series A level. He debuted his entrepreneurial career by launching his own M&A firm after having worked on large cross border M&A tech deals at Macquarie Bank in London and Sydney. His passion for entrepreneurship, tech and sport then led him to found FiftyFour, the first financial rating platform for SME's in Africa and Rugby Division, a disruptive rugbywear brand. Today, Ben finances and advises highly promising startups such Curve, Cuvva, Exotec, Ibanfirst and 21Button with the aim of propelling them to global success. #entrepreneur / #VC / #techlover / #sportaddict
Past Presentations
Fintech trends in Europe: what's the next big thing?
14:10 - 14:30, 29th of September (Tuesday) 2020/ INSPIRE STAGE
Fintech of the future: beyond disruption of traditional banking
11:40 - 12:00, 22nd of May (Tuesday) 2018/ STARTUP STAGE