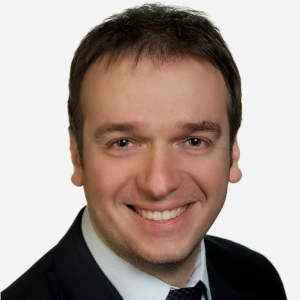 Krzysztof Grzeszczuk
Project manager and business owner of PSD2/Open Banking platform. Before joining Alior Bank, a long time Citi banker and an early PolCard employee.
Hands on experience with Digital Products Management and Labs projects – mobile banking apps, Internet banking, building first ever banking app for Apple Watch, multiple proof of concept including Amazon Echo banking skills, Smart Home financial services, in-car banking and others. Mentored students and start-ups. Collaborated with FinTechs and Big Tech companies. Expertise in managing Cards Technology, Cards Operations and Customer Service teams.
Past Presentations
Panel: Cloud. Fintech. Buzzword czy rzeczywistość?
14:20 - 15:00, 23rd of May (Wednesday) 2018/ LEADERS EVENT
for Investor&Executive Passes only