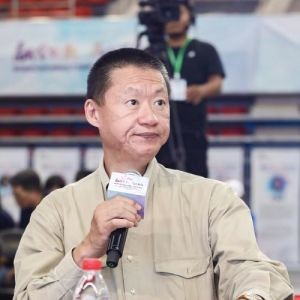 Allan Chou
What are some of effects of the original policy and what type of impact does it have on the revitalization of China's fast recovering economy.  And, what impact does the pandemic have on the drafting of the updated Mass Entrepreneurship and Innovation in China?
Allan Chou is the founder RAIDiCal China, an early stage tech fund of funds advisory focusing on finding the next global tech phenom in Robotics, AI, IoT and Big Data. He's also director of Global Policy at the China Association of Technology Entrepreneurship and Incubation, a think tank created by the China Ministry of Science and Technology to find better ways to promote China's Mass Entrepreneurship and Innovation Policy. Previously the Chief Marketing Officer at Rocket Space China and partner at Garage Cafe, the first coffee themed Nationally recognized privately operated TMT incubator and co-working space in China.
He's lived in China for 24 years and is a pioneer in digital marketing and online consumer research. Before coming to China he worked in California State Government in the California State Senate and as Chief Assistant Secretary of State. Mr. Chou has a degree in political science and is currently an Honorary Ambassador to Asia Berlin Week and a mentor in the Mayor's International Business Program, City of London. He is an advisor on entrepreneurship to the Council on International Education Exchange (CIEE) and an adjunct professor in Innovation at the prestigious Fudan University's Fanhai International School of Finance (FISF) in Shanghai.
Past Presentations
Upgrading China's Mass Entrepreneurship and Innovation Policy: Post Pandemic Solutions
13:25 - 13:45, 29th of September (Tuesday) 2020/ INSPIRE STAGE
The Mass Entrepreneurship and Innovation Revolution in China
16:15 - 16:35, 9th of May (Thursday) 2019/ Growth