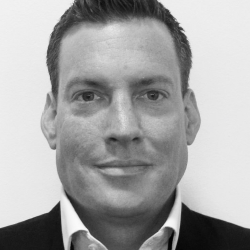 Alex Blakeway
Alex is the founding partner of Venezia Capital a dynamic mid-market venture capital and business execution specialist.
Fund manager of The Atlantis Growth Fund a technology focused EIS investment fund. Alex has twenty years of experience in the technology market growing global business units for Siemens, Cisco, Verizon and Oracle. Alex believes that start-ups need a combination of funding and execution support.
Alex personally helps his portfolio companies with digital transformation and revenue generation, combining funding and execution to drive accelerated growth. Alex is a passionate supporter of start-ups and runs investment workshops to give start-ups the inside track on the funding options available and how to get ahead of the competition and secure investment.
In his spare time, away from work he can be found running or playing tennis to balance his love of pasta and red wine.
Past Presentations
The inside track for start-ups on how to raise funding:
14:10 - 14:30, 23rd of May (Wednesday) 2018/ STARTUP STAGE