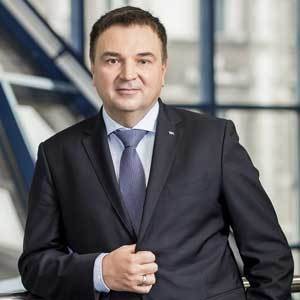 Aleksander Nawrat
An expert in the field of R&D for science, defence industry and government agencies, Professor Nawrat is the author or co-author of several patent applications, industrial designs, more than 170 science works and publications as well as a reviewer in a number of renowned foreign journals. He has received many state distinctions and won numerous national and international awards.
In addition to his academic career at universities in Poland and abroad, he was also a member of management boards of both private and state-owned companies. Professor Nawrat actively participated in business activities, dealing with research commercialisation and supporting the development of start-ups. He focused mainly on the development of new technologies for state defence and security as well as for the civil sector.
He was a member of the Board of the National Centre for Research and Development and member of the Strategic Programmes Committee. He was many times the head of EU-funded strategic projects undertaken for private and state-owned companies. He currently chairs one of the largest NCBR strategic programmes.
Past Presentations
Are unicorns from space? Lessons to be learned from NASA
15:40 - 16:00, 8th of May (Wednesday) 2019/ Inspire
Polish VC : where is the big money? Panel discussion on the key findings from "The Golden Book of Venture Capital in Poland 2019"
14:40 - 15:10, 8th of May (Wednesday) 2019/ Arena