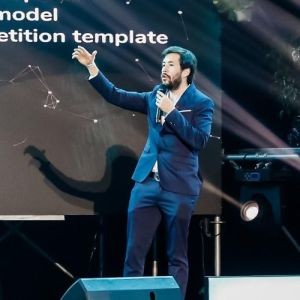 Alejandro Saucedo
Engineering Director at Seldon
Alejandro's speeches will help you cover a set of practical end-to-end examples showcasing the machine learning phases of training, deploying and monitoring a model and provide key insights on the core MLOps concepts.
Alejandro is the Director of Machine Learning Engineering at Seldon Technologies, where he leads large scale projects implementing open source and enterprise infrastructure for Machine Learning Orchestration and Explainability. Alejandro is also the Chief Scientist at the Institute for Ethical AI & Machine Learning, where he leads the development of industry standards on machine learning bias, adversarial attacks and differential privacy.
With over 10 years of software development experience, Alejandro has held technical leadership positions across hyper-growth scale-ups and has delivered multi-national projects with top tier investment banks, magic circle law-firms and global insurance companies. He has a strong track record building cross-functional departments of software engineers from scratch, and leading the delivery of large-scale machine learning systems across the financial, insurance, legal, transport, manufacturing and construction sectors (in Europe, US and Latin America).
Past Presentations
The State of Production AI & Machine Learning in 2020
10:55 - 11:25, 28th of September (Monday) 2020/ DEVTRENDS STAGE
AI
DataTech
DeepTech
DevTrends
ML/DL
DataPrivacy
DataPrivacy
Industrial data and machine learning pipelines
15:10 - 15:50, 8th of May (Wednesday) 2019/ DataTech
for Conference Passes+ only
DevOps
Python
DataTech
Tech