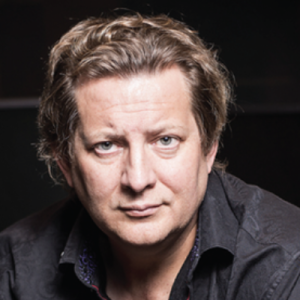 Alan Cross
Brain Dead Dog Productions
Get to know how an insidious side to how streaming is bending the art of music in very unexpected ways.
Alan Cross is an internationally known broadcaster, interviewer, writer, consultant, blogger and speaker. In his nearly 40 years in the broadcasting and music business, Alan has interviewed the biggest names in rock and is also known as a musicologist and documentarian through programs like The Ongoing History of New Music and The Secret History of Rock.
Alan's resume also includes five books, dozens of public speaking engagements, a national music column, voicework for TV, movies, and commercial, creating content for TV, movies, record labels, artist management companies, streaming music services and a travelling museum exhibit called The Science of Rock'n'Roll. Alan has been deeply involved exploring the present and future relationships between music, technology and social networking. More information on Alan can be found at his website, www.ajournalofmusicalthings.com.
Past Presentations
Streaming is Killing Music
10:20 - 10:40, 24th of September (Thursday) 2020/ INSPIRE STAGE