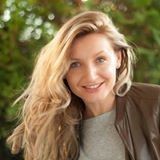 Agata Bona
Unique combination of systemic and long term thinking skills with deep understanding of trends, uncertainties and playing fields of the future with entrepreneur  mindset and startup experience, backed up with corporate culture experience of a brand manager:
Strategy consultant for over 7 years working with Finish company with unique methodology of scenario planning, strategic options building,and creating innovative business models for startups, SME and large companies (healthcare/HealthTech, FMCG,  science, intelligent transportation systems, energy, education)
Parallel an entrepreneur (e-pharmacy/e-commerce,  NeuroTech) 
Marketeer with over 10 year of marketing practice mostly in international pharmaceutical corporations (GSK, Novartis). Having led many brand developments projects from a product concept and factory/R&D briefing to ATL & BTL consumer campaigns - an extensive knowledge of corporate standards, brand strategic developmental, positioning and communication strategic management.
Personally interested in the future of cognitive skills/ impairments therapies and NeuroTech. Holds a unique diploma - of Cognitive Skills Trainer at the Faculty of Psychology (Warsaw University). Also graduated from  Polish-Japanese Academy of Information Technology - "IT in business".
Past Presentations
How to anticipate the Future of HealthCare. Main trends and uncertainties
12:45 - 13:15, 17th of May (Wednesday) 2017/ STARTUP STAGE