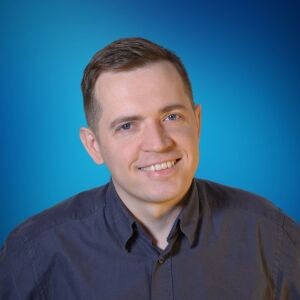 Adrian Sasin
British Council / Szkoła Kierowników IT
Before Adrian was awarded the "Top10 IT Manager of Tomorrow" award he went long road from an IT specialist to a Senior IT Manager managing global teams. This story is far from being boring as Adrian is also a Rebel. 
He fights the system from the inside, showing on his own example that people are not "human resources" and companies cannot be focused solely on financial results and excel tables. Processes are created by humans, not firms, and people like you can make a positive change.
 
Adrian inspires others to build relations, create better work environments, shows that IT is people, with trust and honesty being the currency we pay every day, even when we are not aware of it.
If you want to be a great chief - a goal-achieving team leader that others want to follow voluntarily, and at the same time have less stress, more freedom and positive impact, then it's a good time to listen to this speaker for a few minutes.
Past Presentations
5 Leadership lessons from global conflicts regions which you can apply today
10:40 - 11:00, 15th of October (Friday) 2021/ ARENA STAGE
Startup
BizDev
Management