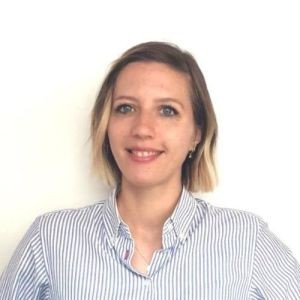 Adèle Yaroulina
Adèle Yaroulina is convinced that a cohesive European startup ecosystem is the key to empowerment and scaling up.
Adèle has a 10-years experience in international business development, strategic partnerships and project management within private & public sectors. Adèle has acquired significant knowledge of digital innovation and is fascinated by the impact of new technologies on business activities. Adèle is currently managing European projects with a focus on open innovation and corporate entrepreneurship. She studied International Trade and Investment at the Brussels Diplomatic Academy.
Adèle' s speech in Startup Contest Quarterfinals:
The Startup Side of Life
The presentation will first introduce the most recent European Startup Monitor that aimed at an in-depth qualitative and quantitative survey of the European startup landscape. We then discuss the major European startup trends and challenges. Subsequently, we dig deeper into the collaboration between startups and third parties such as corporates and universities. Finally, we discuss some concrete projects the European Startup Network was involved in that brought together different players of the startup ecosystem.
Past Presentations
The Startup Side of Life
16:05 - 16:20, 16th of September (Wednesday) 2020/ 4TH QUARTERFINAL