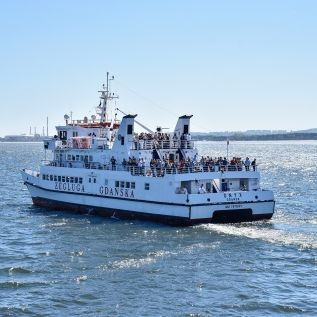 Don't miss that cruise! For 5 hours we will be travelling on the Bay of Gdansk. Remember – you can have a few drinks and dance on board, so don't forget to take a hat and a sunscreen!

Available for: Conference, Startup, Executive, Investor, Speaker Pass holders who register for a 'infoShare on the Boat' event earlier.
5 hour long boat cruise on the Bay of Gdańsk!
We will also do sightseeing Gdańsk from the water and sail over the Bay of Gdańsk.
We will eat, drink and... yes. We will network;)
Departure: Thursday (24th of May) at 09:45 a.m. from Motława, Gdańsk. We will sail on the Onyx boat.
Arrival: ~3:00 p.m. at Motława, Gdańsk.
Don't miss that cruise! :)
Time: 9:45, 24th of May
Place: Departure from Motława, Targ Rybny, Gdańsk Show on the map