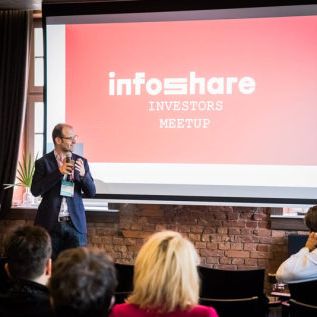 INVESTORS MEETUP
Be where the money is. Investors Meetup, for investor pass holders only, offers a unique opportunity for networking with the community, building new business relations, exchanging experience with those more worldly-wise, and making an impact on the European investors community strengthening!

Available for: Investor Pass holders.
Investors Meetup is a closed, investors-only, networking event for professionals in the "startup investment" industry who gather to discuss trends, good practices, and challenges to address. It aims to provide an efficient networking platform for the benefit of everyone in the industry. It all happens in an informal atmosphere!
Keynote speeches:
Cornelius Mueller from Invest Europe with speech on access to European Venture Capital and Private Equity

Sean Percival, an experienced investor (over 120 startups), in fireside chat with Marcin Kowalik (BlackPearls.vc) on differences of investors from Silicon Valley vs Europe
After the keynotes, networking starts.
Time: 18:00-21:00, 8th of May
Place: Eliksir, Mariana Hemara 1 Street, Gdansk Show on the map