07.06.2022
First Infoshare 2022 keynotes announced!
Check who will appear at this year's Infoshare conference
It's been only weeks since we enjoyed the company of over 1,500 attendees at Infoshare F3 and now we're back to preparing for the biggest tech conference in CEE, Infoshare 2022! We expect to break the record from before the pandemic this year and that over 6,000 people will join us at this celebration of technology!
The conference is a great opportunity to improve your skills at workshops, meet leading tech companies, discuss your ideas with like-minded professionals, expand your business network, and just have fun. But first and foremost, it's a chance to learn and get inspiration from experienced and innovative keynotes!
That is why we have invited top-notch Polish and foreign speakers to share what is worthy.
Learn from the world-renowned IT experts
Kent C. Dodds
REMIX
Kent C. Dodds is a world-renowned speaker, teacher, and trainer. He's actively involved in the open source community as a maintainer and contributor of hundreds of popular npm packages. Kent is a Co-Founder and Director of Developer Experience at Remix. He is the creator of EpicReact.Dev and TestingJavaScript.com. He's an instructor on egghead.io and Frontend Masters. He's also a Google Developer Expert.
Kat Cosgrove
PULUMI
Kat Cosgrove is a Developer Advocate, a CNCF Ambassador, and an actual cyborg. Her professional background has run the gamut from bartender, to video store clerk, to teacher, to software engineer. You can usually find her speaking about DevOps or cloud native technologies, particularly 101-level content, in pursuit of her goal of increasing accessibility for these tools.
Venkat Subramaniam
AGILE DEVELOPER, INC.
Dr Venkat Subramaniam is an award-winning author, founder of Agile Developer, Inc., creator of agilelearner.com, co-founder of the devdotnext software conference, and an instructional professor at the University of Houston. He has trained and mentored thousands of software developers in the US, Canada, Europe, and Asia, and is a regularly invited speaker at several international conferences. Venkat helps his clients effectively apply and succeed with sustainable agile practices on their software projects.
Ana-Maria Mihalceanu
RED HAT
Ana is a Java Champion, Developer Advocate at Red Hat, co-founder of Bucharest Software Craftsmanship Community, and a constant adopter of challenging technical scenarios involving Java-based frameworks and multiple cloud providers. She offers active support  to technical communities' growth through knowledge sharing and enjoys curating content for conferences as a program committee member. 
Hadi Hariri
JETBRAINS
Developer and creator of many things OSS, he has been programming in one way, shape or form since the age of 12. Author of various publications and courses, Hadi has been speaking at industry events for nearly two decades. Host to Talking Kotlin, he works at JetBrains leading the Developer Advocacy team, and spends as much time as he can writing code.
Grow your business with insights from experienced professionals
Bartek Pucek
PUCEK.COM
Bartek Pucek is the Strategy & Operations Manager at IKEA responsible for digitalization strategy. Author of pucek.com, a newsletter and a community at the intersection of business and technology. Everything product-led, community and API-driven, web3 enthusiast and angel investor. He was awarded the Digital Shapers 2020 title as one of the leaders of digital transformation in Poland.
Maciej Stępa
SPRZEDAJFIRME.COM
Maciej is the CEO of SprzedajFirme.com, a company that sells other companies and helps entrepreneurs build their businesses into sellable companies. He shares insights on growing companies and selling them on the Youtube channel: Zbuduj Firme Na Sprzedaz. He started out as an investor and after earning millions he lost his inheritance on a stock exchange. Having had his fair share of successes as well as failures, he now uses his experience to help others avoid mistakes, repeat winning strategies, and succeed in running their businesses.
Piotr Bucki
BUCKI PRO
Piotr is an architect who chose to design sentences and stories, not buildings. An actor who chose conferences and workshops over theatre stages and a psychologist whose mission is to help people to work deep, live deep and have fun. An academic teacher at WSB, USWPS, SGH and Leon Koźmiński Academy. A proud National Geographic Learning Ambassador and book author. For the past 18 years, he has been helping companies and startups hone their message using cognitive psychology and neuroscience.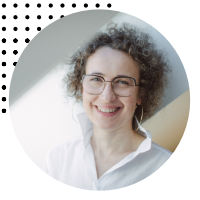 Natalia Hatalska
INFUTURE.INSTITUTE
Natalia Hatalska is the CEO and the founder of infuture.institute, a forecasting institute. Financial Times placed her on the New Europe 100 list. She has been recognized as one of the 50 most influential women in Poland and was awarded in the "Who listens to Polish business?" ranking as one of the top 10 authorities of Polish business. One of the most influential and recognized experts in the field of analysis, forecasting, and research of trends in relations between the market, brand, technology, and consumer. The analyst, the trendwatcher and the authoress of numerous research projects. She is the authoress of the award-winning blog: hatalska.com, and books "Particles of attraction," "Far Future. The History of Tomorrow," and "Age of Paradoxes. Will technology save us?".
Listen to leading Polish marketers
Paweł Tkaczyk    
MIDEA
Paweł Tkaczyk – as he says himself – earns a living by telling stories. He builds strong brands – he works with Agora, Allegro Group and many smaller companies. He advises startups and other enterprises as a mentor during Startup Weekend or Startup Fest. He shares his knowledge – he writes a blog on brand building and has published three books: "Zakamarki marki", "Grywalizacja" and "Narratologia". He also conducts workshops on marketing, branding, social media... He loves letters in almost every form, except for Comic Sans.
Franciszek Georgiew
TIGERS
Franciszek is the founder of the digital agency Tigers, where he is responsible for strategic management, M&A and international expansion. He has effectively been doubling the company every year over the seven years of its existence. He also supports the growth of the companies in the group, namely Huqiao, Automation House and Tigers Dev. This aligns perfectly with his strengths according to the Gallup test: strategizing, competing, achieving and activating others to take action.
Kamil Kozieł
KAMILKOZIEL.PL
Kamil Kozieł developed a 4-layer methodology to measure value and emotions in a presentation. He is an entrepreneur, who started his first company, IT School, at the age of 20. He was a co-owner of Stand-up Polska and ORA-600. Currently, he manages PrezART. On the stage, he uses his knowledge of comedy, storytelling and cognitive processes. He was the best-rated speaker at numerous events and the winner of the prestigious "I love marketing" conference.
Artur Jabłoński
WWW.DIGITALK.PL | WWW.ARTURJABLONSKI.COM
Artur is the founder and CEO of digitalk, a marketing agency specializing in social media and PPC advertising. He conducts workshops, advises and together with his team implements campaigns for companies and institutions of various types – from corporations to cultural institutions or government offices. The author of 4 bestselling business guides, as well as one of the most widely read Polish blogs about marketing: www.ArturJablonski.com and the most popular podcast – Konkretnie o Marketingu.
Get inspired by recognized startuppers and investors
Michał Sadowski
BRAND24
Michał is one of the best known Polish startuppers. He's the founder & CEO of Brand24, a social listening tool used by 3900+ active clients across 154 countries. He shares his knowledge with others on his blog, podcast and YouTube channel. He also wrote a bestselling book "Rewolucja Social Media." Moreover, he's a sought-after speaker at various conferences and a mentor at Startup Weekend & Founder Institute.
Magda Posluszny
LAKESTAR
Magda Posluszny, investor at Lakestar, is an ex-founder and an operator. Magda started her career on the operational side as a founder and gained her experience leading international expansion at Fru.pl and investing at Speedinvest in the UK. Magda focuses on investment opportunities in fintech and crypto at Lakestar, a multi-stage VC fund investing in European entrepreneurs from series A onwards.
Marcin Kurek
MARKET ONE CAPITAL
Marcin is the co-founder and Managing Partner at Market One. Before that, he went through almost all the steps in the tech industry. From 2004-2008 worked at startups and in 2008 founded his own marketplace business. He founded his first VC fund in 2012 and finally second fund, Market One Capital in December 2017. In his investment career invested in +30 marketplace and SaaS projects. Apart from general support to companies, Marcin likes to be close to strategic, marketing and product matters.
Matthew Griffin
311I LTD
Matthew Griffin, described as "The Adviser behind the Advisers" and a "Young Kurzweil," is the founder and CEO of the World Futures Forum and the 311 Institute, a global Futures and Deep Futures consultancy working between the dates of 2020 to 2070. He is an award-winning futurist and author of "Codex of the Future" series. Recognised for the past six years as one of the world's foremost futurists, innovation and strategy experts, Matthew is an international speaker who helps governments, investors, multi-nationals and regulators around the world envision, build and lead an inclusive, sustainable future.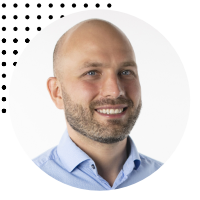 Filip Stachura 
APPSILON
Filip is the CEO of Appsilon, one of the world's foremost experts in R Shiny. Filip is passionate about data, dataviz, Open Source, and Tech4Good. He graduated in Mathematics and Computer Science at the University of Warsaw. Previously he worked at Microsoft in Los Angeles. 
Join us for Infoshare 2022!
The experts mentioned above open the list of amazing speakers joining us this year at the Infoshare conference, coming to Gdansk on October 6-7 with a live online stream from all stages. More speakers are still to be announced ;)
Make sure you don't miss out on the conference and register today! You can still catch the Early Sale and save up to 30% on your purchase. The Early Sale ends on June 9.
Tags: