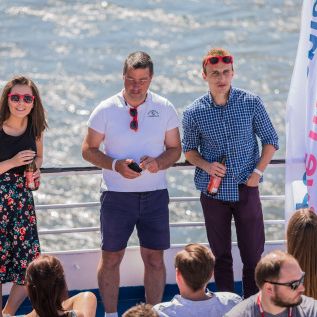 Enjoy a cruise around the Tricity area and get another chance to meet Infoshare Speakers and VIP guests!

Available for: Executive and Investor Passes holders
We understand that you might want another chance to meet our speakers and special guests, as well as fellow executives and investors away from the hustle and bustle of the conference. The Sunset Leaders' Boat Trip is a perfect opportunity to do so! Don't worry about getting hungry or thirsty—exquisite catering and drinks are included as well!
Moreover, the Sunset Leaders' Boat Trip is kind of a two-for-one bargain as it takes you on a cruise around the beautiful Tricity area too! It's truly a one-of-a-kind chance to do some sightseeing while networking! 
We should also tell you that the Sunset Leaders' Boat Trip received the highest rating of all our side events in the 2019 participant survey. So don't hesitate and get on board! We'll be waiting for you by the Gdansk Carousel on Targ Rybny in Gdansk Old Town (that's right across the river from the Gdańsk neon sign). 
Main Partner: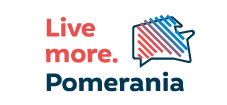 Time: 17:00, 14th of October 2021
Place: From Targ Rybny, Old Town of Gdansk