Welcome to infoShare Startup Contest
Pitch to top investors from all over the world, show your startup to 5,000
participants of infoShare conference and win the prize of 20,000 Euro in cash!
You need to choose Startup Pass to take part in infoShare Startup Contest.
WHY IS STARTUP CONTEST worth a try?
Schedule
How to win 20,000 Euro in cash plus 1,000,000 Euro in possible investment
Register your startup by filling the registration form, but be aware that we'll choose only the best ones for the next step!
6.02 - 31.03.2017
Series of online meetings with international experts who will help you develop your project and prepare an amazing pitch.
6.02 - 12.05.2017
Present yourself during quarterfinals in Incubator Starter and show that you are ready to fight for the main prize.
16.05.2017
Up to 20 best startups will be chosen for the semifinals. If you're successful, you will present your project on Startup Stage.
17.05.2017
Up to 5 startups will pitch in front of the international jury, top investors and more than 5,000 people on the main stage of infoShare.
18.05.2017
Disrupt the scene and WIN 20,000 EURO in cash prize and even 1,000,000 EURO in investment!
18.05.2017
Jury 2017
Paweł Adamowicz
Mayor of the City of Gdańsk
Pavel (Pasha) Bogdanov
Almaz Capital
Kristjan Laanemaa
karma.vc
Jan Habermann
Credo Ventures
Maciej Frankowicz
Arkley.vc
Arkadiusz Piechocki
SpeedUp Venture
Maciej Plichta
Experior Venture Fund
Michał Ciemiński
Platinum Seed
Marcin Szeląg
Innovation Nest
Kacper Zielinski
TVN Ventures
Marcin Zabielski
Hedgehog Fund
Grzegorz Borowski
infoShare
What is so special about infoShare Startup Contest?
"Startup Contest was
our first step to Silicon Valley."
Sebastian MulCo-Founder, Dr Poket
"We gained over 500 users
  and closed $250k investment"
Mateusz KurletoCEO, Neoteric
"Startup Contest is a great initiative
  which gave us opportunity to present ourselves in front of audience and compete with the top startups from CEE."
Piotr SędzikCEO, Footsteps
Why is infoShare the best place for startups in CEE?
Dozens of investors, hundreds of startups and thousands of people! Countless numbers of new business connections and investment opportunities! Inspiring speeches from David Allen (Getting Things Done), Bram Kanstein (Startup Stash) or Joerg Rheinboldt (Axel Springer Plug and Play Accelerator) and many more amazing speakers. This is what infoShare 2016 looked like! Join us this year and be a part of it!
Partners & Sponsors
Partners
Organizers of Startup Contest
Networking Party Sponsor
Gold Sponsors
Silver Sponsors
Investors
Community Partners
Media Partners
Supporting Partners
Contact for infoShare Startup Contest: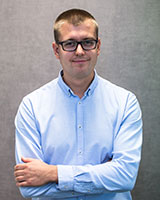 Maciej Borucki
Incubator STARTER
infoShare Startup Contest Coordinator